Computer Weekly European User Awards for Enterprise Software: Winners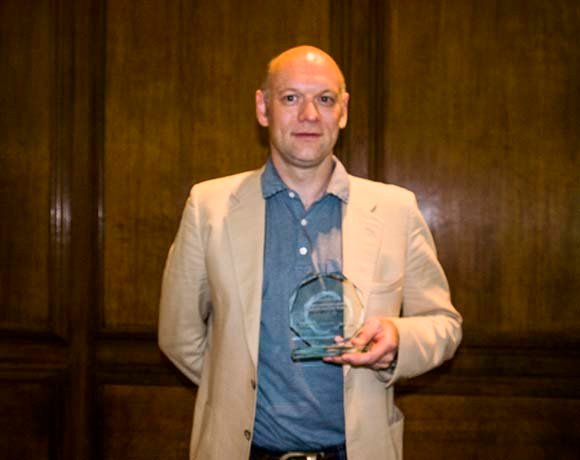 Tom Herbst on behalf of Aintree University Hospital NHS Foundation Trust collects the winner's trophy from Brian McKenna, business applications editor of Computer Weekly.
With 86,000 emergency admissions every year, 330,000 outpatient visits and 77,000 inpatient day cases – some 4,200 paper files moved daily – the Aintree University Hospital Trust could not guarantee 100% availability, with clinicians complaining that finding information took too long.
Aintree has stopped using paper health records in clinical practice. Instead, it has installed CCube Solutions' electronic document management software (EDMS) and custom portal to provide clinicians a digital version.
This is an "invest to save" initiative, in line with the Government's Quality, Innovation, Productivity and Prevention (QIPP) to improve the quality of care and make £20bn efficiency savings by 2014/2015. £1.5m was spent on software, scanning hardware and services with Aintree, saving £1m annually based on reducing labour, transport and storage costs. Some 282,000 patient files will be scanned, which equates to 45 million pages.
The project's achievements to date:
Around 70% of the files have been scanned. As outpatient case notes are used, on average, 2½ times a year, once a person's file is scanned, the notes are available digitally for subsequent visits. 
A 30% space gain in a new £45m building – now used for clinical activities not paper storage – equates to a £13.5m estate benefit, as a whole floor has become available. 
Once 100% of paper case notes have been scanned, Aintree will close its records library and paper files will no longer be provided to clinicians. 
Headcount has been reduced by 50, resulting in salary cost savings. 
View All Photo Stories