Computer Weekly European User Awards for Enterprise Software: Winners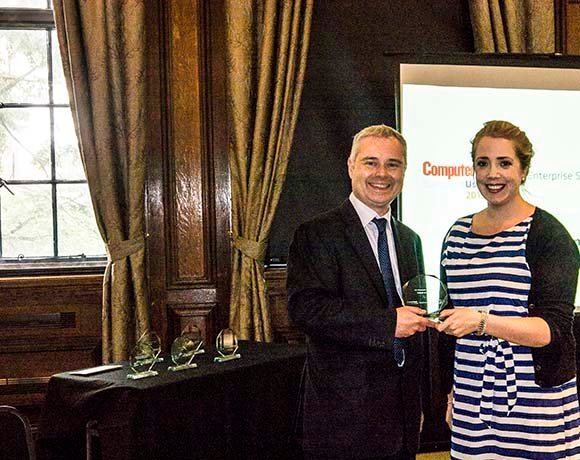 Fiona Halkerston of Johnson King collects the winner's trophy from Brian McKenna, business applications editor of Computer Weekly on behalf of Taylor Wimpey.
UK home builder Taylor Wimpey is working with Anaplan to streamline its annual budget forecasting process and to fulfil its long-range financial planning requirements. 
The company, which operates 24 regional offices across England, Scotland and Wales, previously relied on a complex suite of Excel spreadsheets to deliver its annual forecasting process. This process was undertaken every October over a labour-intensive six to eight-week period. These forecasts are crucial in enabling the company's management to assess the capability to meet key performance targets over a four-year period. 
Anaplan's platform now underpins the control and collection of information from the company's 24 separate business units. The solution enables the teams tasked with generating reports and forecasts to input vast quantities of data in real time, and to easily add or adjust data at any stage in the reporting process. 
Taylor Wimpey's forecasting process now generates far more accurate results and is a much simpler process as separate business units based in the company's UK offices are able to collaborate in real time.
View All Photo Stories