Images from the Bett Show 2013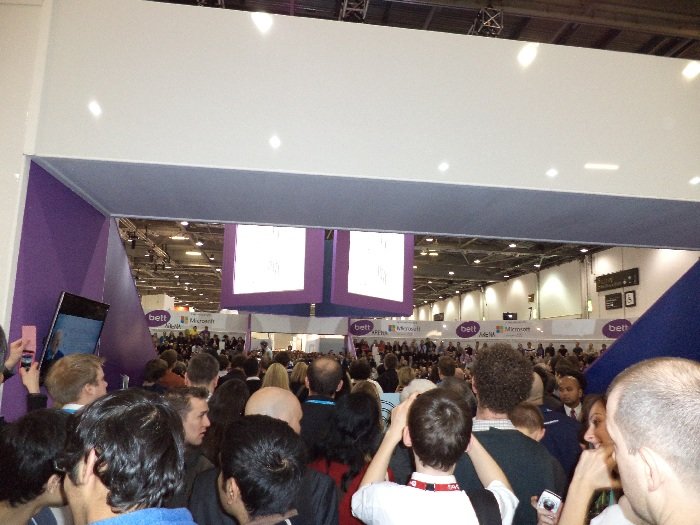 Prof. Brian Cox OBE, who is best known the public as the presenter of a number of BBC science programmes, managed to fill the 700 seat arena and have crowds still trying to get a glimpse of him from the wings.
Cox talked about his work as a particle physicist, Royal Society University Research Fellow and his work on the ATLAS experiment at the Large Hadron Collider at CERN.
View all our Bett Show 2013 coverage here.
View All Photo Stories