IT Security Purchasing Intentions 2013 - Europe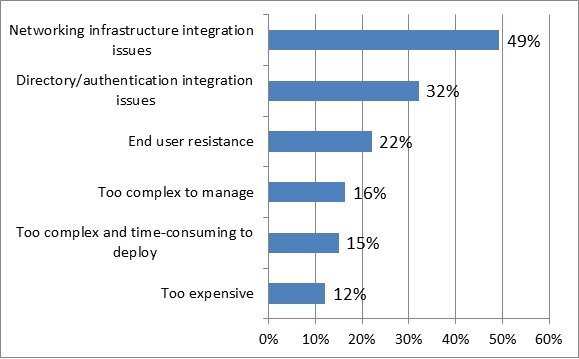 Networking infrastructure integration issues are the biggest challenges to implementing Network access control (NAC) systems, according to half those polled in Computer Weekly/TechTarget's security purchasing intentions research.
Other challenges include directory/authentication integration issues (32%) and end user resistance (22%). These were followed by complaints that NAC systems are too complex to manage (16%), too complex and time consuming to deploy (15%), and too expensive (12%).
Rick Holland, Senior Analyst, Forrester Research said that some organisations would have to upgrade their switching gear to be able to implement NAC effectively, and then they would have to manage it all, which introduces complexity.
"In addition, NAC is a significant investment and the firms I speak with would rather invest their money elsewhere. To be honest, I am surprised the complexity responses aren't higher," he said.
Download our complete security survey results here.
View All Photo Stories