IT Security Purchasing Intentions 2013 - Europe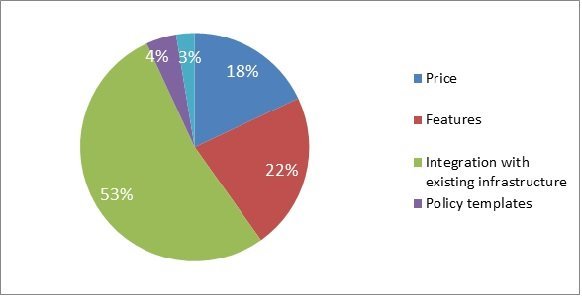 IT security professionals cite integration with existing infrastructure as the most important purchasing criterion for Data Leakage Protection [DLP] technologies, Computer Weekly/TechTarget's security purchasing intentions research reveals.
Ease of integration was listed by 53% as the most important consideration followed by features (22%), policy templates (4%) and vendor support (3%).
"It is interesting to note that the main blocker to DLP is expense, yet cost is not the primary purchasing criterion. To be effective, DLP needs to work across all data egress routes and that can become complex; that explains why integration is a key issue," said Andrew Rose, principal analyst for security and risk at Forrester Research
Nigel Stanley, CEO at security consultancy Incoming Thought adds: "I agree with the respondents that stress the need to integrate with a current infrastructure. It would take a brave CISO to recommend a product that does not easily integrate with current solution in these days of constrained budgets."
Download our complete security survey results here.
View All Photo Stories