Infrastructure as a Service on Windows Azure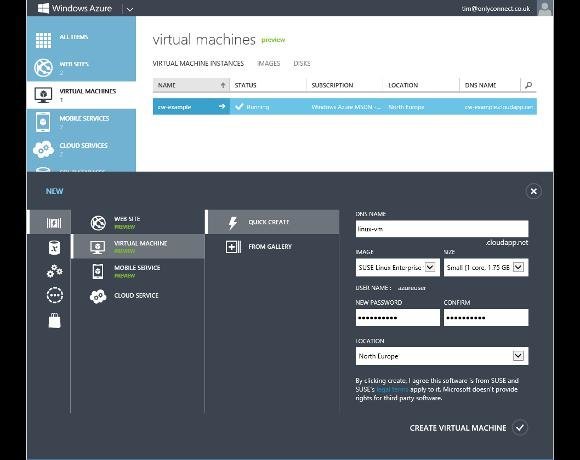 The radical changes Microsoft made to Azure in summer 2012 have changed it from a cloud platform which was solid but somewhat awkward to use into a resource worth consideration for almost any business using Microsoft's platform, from occasional use by developers testing or prototyping a new application, to full network integration and use as an additional on-demand datacentre.
The new management portal makes it easy to get started. Even Linux VMs are supported, with Ubuntu, Suse and CentOS systems on offer in the Quick Create gallery.
There are caveats. One is that most of the new features are still in preview, so full production use is not yet recommended. Second, the inconsistencies between Azure and System Centre cloud management are an annoyance. Third, it is worth noting that Amazon's EC2 and other services also support Windows, with easy deployment and scaling of Windows applications via Amazon Elastic Beanstalk promised soon. Azure is now a compelling offering though, and those who dismissed its earlier incarnation should take another look
View All Photo Stories