Microsoft in New York: Windows 8, Surface and Times Square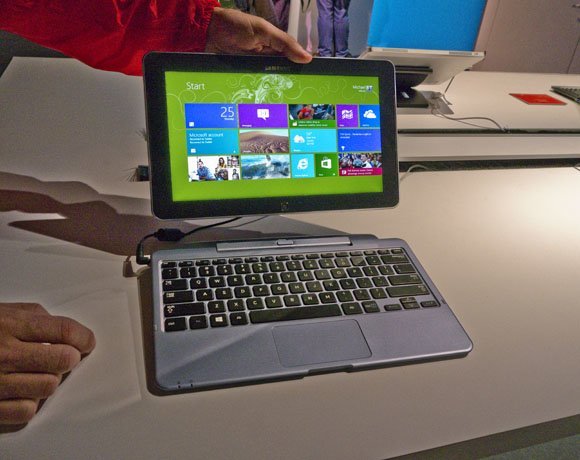 Steven Sinofsky, head of the Windows Group, described the new OS as the next era of Windows. This picture shows one of the new devices, a hybrid PC from Samsung with a removable keyboard.
But the new OS will also improve existing Windows 7 devices, according to Microsoft. He said: "We built Windows 8 on the foundation of Windows 7. Everyone benefits when core features improve," he added, highlighting the improvements on an existing Windows 7 PC when it is upgraded to Windows 8. Microsoft claims the upgrade will make a PC run 33% faster.
View All Photo Stories