fotohansel - Fotolia
Suppliers lay the groundwork for IoT in Czech Republic
ICT suppliers are putting in place the technology infrastructure that will enable towns and cities in the Czech Republic to harness the internet of things
IT suppliers in the Czech Republic are laying the foundations for further development of the internet of things (IoT).
City and transport management organisations are among the groups that could benefit from work being done by companies such as T-Mobile.
Following a successful trial in 2015, T-Mobile and its partners will roll out an IoT-enabling cellular connectivity network, from French company Sigfox, throughout the Czech Republic by the end of 2016.

Download this free guide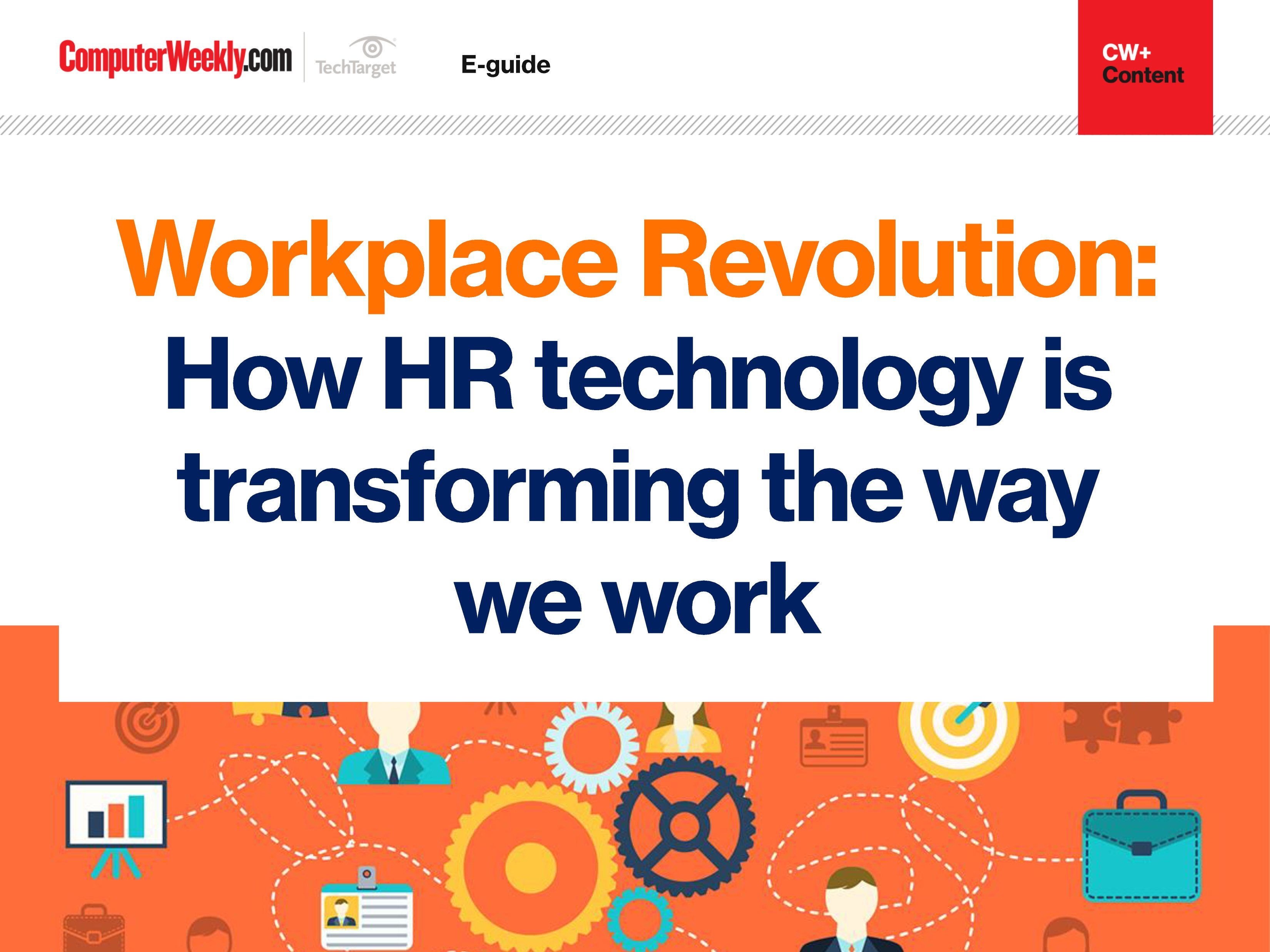 Is AI the future of HR technology?
Check out how advances in artificial intelligence, virtual reality and data analytics are helping to propel HR and therefore the workplace into the future.
By submitting your personal information, you agree that TechTarget and its partners may contact you regarding relevant content, products and special offers.
You also agree that your personal information may be transferred and processed in the United States, and that you have read and agree to the Terms of Use and the Privacy Policy.
"The internet of things is a phenomenon of the future," said Milan Vašina, managing director of T-Mobile in the Czech Republic. "T-Mobile wants to focus on this area, and the first important step is a nationwide network dedicated to the IoT."
IoT network trial encourages investment
T-Mobile and SimpleCell Networks (formerly Blue Cell Networks) tested the technological and practical possibilities of the Sigfox network, including the quality of basestation coverage and the transmission of signals to buildings.
The trial, carried out in spring and summer 2015, ran on real devices in a real environment, including the monitoring of trains and parking spaces in Prague.
The tests confirmed line-of-sight connectivity at up to 120km, very good transmission of signals to buildings and high reliability of message delivery even under poor radio conditions.
"Sigfox's technology requires far fewer antennas than broadband cellular networks. Therefore, we are aiming to cover the entire country by the end of 2016. Our work will start in the first few months of the year, and will primarily cover areas with business potential," said a T-Mobile spokesperson. As soon as the area is covered, it will be ready for use.
The suppliers intend to launch Sigfox in selected Czech regions, and next year plan to start selling local services that do not require full nationwide coverage.
A base for IoT communication
Currently, the global Sigfox network covers more than 1.5 million square kilometers across the world.
"Some of our networks are already in operation and others are being rolled out in more than 12 European countries," said Rodolphe Baronnet-Frugès, vice-president responsible for the international business development of Sigfox.
Sigfox tools are installed on standard mobile basestations and allow the transmission of small data volumes over long distances. This removes barriers to broad implementation of IoT and machine-to-machine (M2M) communication, and extends the battery life and service life of connected devices.
Messages in the Sigfox network are very small – 10kB maximum – so planned capacity should be sufficient for a predicted number of apps and customers, especially as IoT communication will take place both via Sigfox and existing T-Mobile networks.
Unlike the systems that are still in the development stage, Sigfox's network includes narrowband technologies for connecting devices, two-way connectivity with a long range and high capacity.
The network complements the current broadband mobile systems intended for the needs of data-intensive smartphones and other mobile devices. "We see the future in IoT – any object will be able to transmit information via the internet, which will facilitate a number of everyday activities and increase their efficiency," said Milan Hába, innovations director at T-Mobile.
"Sigfox has been proven in other countries to be one of the best sub-structures for IoT communication. The same will be true in the Czech Republic."
Communication builds knowledge
The development of the Sigfox network is part of a large, infrastructure project from Rodos (ROzvoj DOpravních Systémů) that has been underway since 2012, with completion planned for 2018. Rodos is made up of professionals from academia and private Czech companies, as well as public administration. It is focused on providing systems for modelling, managing and optimising transport of the future.
This is being managed by the Rodos Transport Systems Development Centre. The focus areas are intelligent transport systems, traffic monitoring and traffic management, and mobility monitoring and mobility management, based on supercomputing infrastructure and methods.
The Rodos centre consists of the three biggest technical universities (in Prague, Brno and Ostrava), one public research institution (the Technology Agency of the Czech Republic) and six commercial companies in the fields of IT, software, data collection and practical implementation of intelligent transport systems (among them is T-Mobile).
"The strategic objective of the centre is to create a complex information superstructure for road transport by means of new transport informatics tools and to integrate it into existing telematic systems," said Martin Hájek, director at the Rodos centre. "Our achievements will be utilised extensively, not only in transport and related branches, but also in processes of the state and public administration or during future implementations of so-called smart city concepts."
Alternative wireless technology for IoT
Sigfox's network, built by T-Mobile, is not the only sign of the expected boom for IoT in the Czech Republic. CRA (České RAdiokomunikace), a Czech IT services supplier to TV and radio, recently completed tests that proved the usefulness of wireless technology for IoT from not-for-profit member association LoRa.
The pilot was run earlier in 2015 across central and western regions of the Czech Republic on the RWE GasNet pipeline. The data collected by pulse sensors was sent by the radio network to CRA cloud, where it was processed and sent to users. The pilot results are promising, according to CRA.
Read more about Europe's smart cities
LoRa is a wireless technology developed to enable low data rate communications over long distances by sensors for M2M and IoT applications. The LoRa network can provide coverage similar to a cellular network. Its antennas may be combined with cellular antennas as the frequencies are close, and combining antennas can provide significant cost advantages.
"Our pilot opens a wide field of use for LoRa, for smart homes, smart cities, smart metering, intelligent production, and so on. IoT will contribute significantly to improving a whole range of human activities and simplifying daily life," said Petr Sichrovsky, chief commercial officer at CRA.
LoRa was developed by Semtech for IoT, M2M, smart city and industrial applications. It was launched at Mobile World Congress 2015 by the LoRa Alliance, which includes Actility, Cisco, Eolane, IBM, Kerlink, IMST, MultiTech, Sagemcom, Semtech and Microchip Technology, as well as lead telecoms operators Bouygues Telecom, KPN, SingTel, Proximus, Swisscom and FastNet.
Read more on Internet of Things (IoT)