chungking - stock.adobe.com
Report reveals inadequate cyber security at Schiphol Airport
A report has revealed problems with critical security systems in Amsterdam's Schiphol Airport
The cyber security of border controls carried out by the Dutch Royal Military Police at Schiphol is inadequate and not future-proof, according to a report.
Research carried out by the Dutch Court of Audit (Algemene Rekenkamer), found that security tests on the IT systems hardly ever take place, if at all. It also said the software of two IT systems is operational without the required approval, and that IT systems are not connected to the detection capacity of the Ministry of Defence and Schiphol itself.
With almost 80 million passengers a year, Schiphol is not only the most important airport in the Netherlands, but also an important gateway to Europe. The Royal Military Police check passengers entering or leaving the Schengen zone at the airport. In doing so, systems process the personal data of passengers from across the world. This includes information about nationality, travel itinerary, travel company and, in some cases, criminal data.
Passengers are checked at the passport desk and via electronic self-service gates. Travellers from outside the Schengen area are also screened with pre-assessment before arrival.
With border control, the Royal Military Police contributes to the security and control of immigration into the Netherlands. The importance of IT in border control is huge, and growing and digitisation makes it faster and more thorough – but at the same time, it creates dependence and new risks.
The passport counter, electronic self-service gates and the pre-assessment stage each have their own IT systems. The Minister of Defence is responsible for the cyber security of the systems that carry out checks on arriving passengers during their flight, and at the counters of the Royal Military Police at Schiphol. Meanwhile, the Minister of Justice and Security is responsible for the IT system of the self-service passport control at the airport.
The cyber security of these three systems is crucial to combat digital sabotage, espionage and crime. If border control IT becomes unusable due to a digital attack, the Royal Military Police can barely carry out border control, if at all. This can result in long queues, delays or flight cancellations. In addition, foreign security services can use cyber espionage to access the data of specific travellers. cyber attacks can also be used to manipulate information for wanted persons can cross the border more easily.
Content Continues Below

Download this free guide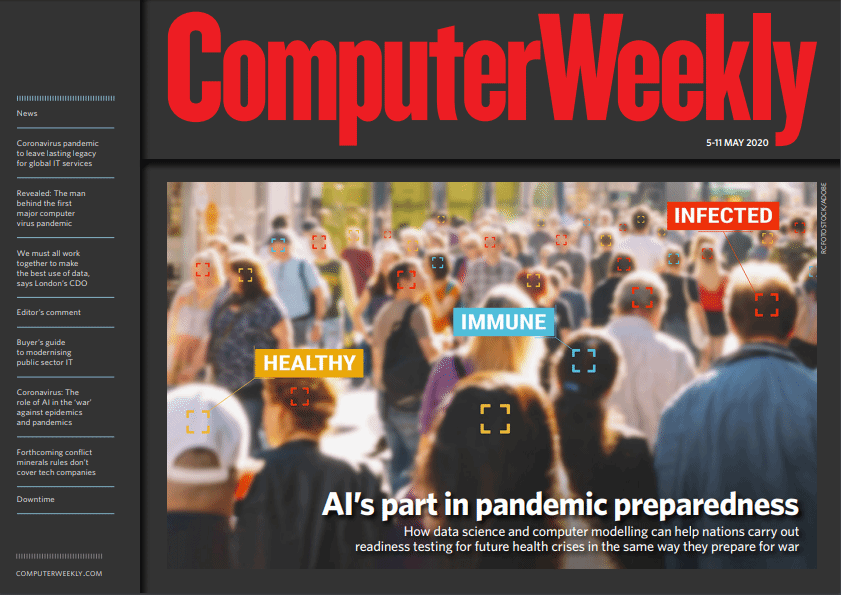 The role of AI in the war against pandemics
We look at how AI and data science are supporting the global push to deal with the coronavirus pandemic. We reveal, and talk to, the man behind the world's first computer virus pandemic, the Love Bug. And we examine how the IT services market will change as a result of the current crisis. Read this CW E-Zine issue now.
Read more on IT for transport and travel industry