Qualcomm
Qualcomm gets into gear with autonomous vehicle platform and forges in-vehicle tech partnerships
Chip giant hits the road with new platform to address the complexity of autonomous driving and advanced driver-assistance systems while forging partnership with company specialising in helping launch in-vehicle infotainment systems, telematics and digital clusters to automakers
In contrast to previous years at the global consumer electronics trade show when it has displayed a welter of products deigned to boost mobile device experiences, chip manufacturer Qualcomm has used CES 2020 primarily as a platform for its advances in in-vehicle systems.
Most notably, the company has launched a new platform, Qualcomm Snapdragon Ride, to accelerate autonomous driving and has entered into a partnership with Sasken Technologies to extend engineering and customisation support for its automotive customer base.
Snapdragon Ride is designed to pave the way to in-vehicle autonomy with a scalable, customisable and power-efficient autonomous driving platform. It aims to address the complexity of autonomous driving and advanced driver-assistance systems (ADAS) using hardware, artificial intelligence (AI) technologies and an autonomous driving stack.
The system supports three industry segments of autonomous systems, namely L1/L2 active safety ADAS for vehicles that include automatic emergency braking, traffic sign recognition and lane keeping assist functions; L2+ Convenience ADAS for vehicles featuring automated highway driving, self-parking and urban driving in stop-and-go traffic; and L4/L5 fully autonomous driving for autonomous urban driving, robo-taxis and robo-logistics.
While the company believes the next wave of innovation may be in the L2+ Convenience ADAS segment, the hardware solutions used in Snapdragon Ride range from a single system-on-chip (SoC) for an Active Safety ADAS system driven by regulatory mandates to a scalable architecture of multiple SoCs and dedicated autonomous driving accelerators allowing for fully autonomous self-driving systems.
Qualcomm sees Snapdragon Ride offering a number of built-in benefits, including a proven and integrated safety board support package with safe OS and hypervisors; safety frameworks from automotive industry leaders, including Adaptive AutoSAR; optimised foundational function libraries for computer vision, sensor signal processing and standard arithmetic libraries; AI tools for improving model efficiencies, as well as optimising runtime on heterogeneous compute units; an autonomous driving stack for highway functions, such as perception and planning for highway driving functions; and data management tools for intelligent data collection and automated annotation.
"We've spent several years researching and developing our new autonomous platform and accompanying driving stack, identifying challenges and gathering insights from data analysis to address the complexities automakers want to solve"

Nakul Duggal, Qualcomm Technologies
"Our platform aims at accelerating the deployment of high-performance autonomous driving to mass-market vehicles," said Nakul Duggal, senior vice-president, product management, at Qualcomm Technologies. "We've spent the last several years researching and developing our new autonomous platform and accompanying driving stack, identifying challenges and gathering insights from data analysis to address the complexities automakers want to solve."
Snapdragon Ride is expected to be available for pre-development to automakers and Tier 1 suppliers in the first half of 2020. Qualcomm anticipates Snapdragon Ride-enabled vehicles to be in production in 2023.
Aiming to get more mileage from its automotive technologies, through its working relationship with Sasken, Qualcomm believes it can bring world-class engineering and customisation support for the sector's Tier 1 customers.
Sasken has built solutions for automotive Tier 1 customers and automakers using Snapdragon Automotive Cockpit Platforms and Qualcomm Automotive Wireless Solutions, adding to its experience in multimedia, connectivity, board support packages and knowledge of the automotive software ecosystem.
Sasken's global engineering teams have experience of delivering critical projects that have helped launch in-vehicle infotainment systems, telematics and digital clusters for multiple automakers.
Sasken sees the partnership as gearing it to support Tier 1 companies as they harness the automotive ecosystem and deliver software that meets the stringent demands of the industry, accelerating deployment timeframes.
Read more about autonomous vehicles
Content Continues Below

Download this free guide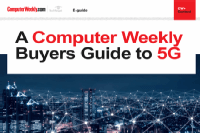 A Computer Weekly Buyers Guide to 5G
Despite the fears of many that rollouts of the next generation infrastructure would be delayed or just not be possible due mainly to the adverse economic conditions caused by Covid-19, the prospects are actually quite bright for the 5G industry in 2021. Download this EGuide to find out what enterprises need to know about 5G.