Image courtesy of Scania
Volkswagen truck group's journey to a subscription-based business model
VW's truck business adopted a startup mentality to open a subscription-based business aimed at owners of truck fleets
Volkswagen's truck manufacturing business has opened a subsidiary that offers digital services to truck transportation companies, through a subscription service which will be a revenue generator in its own right.
This involved creating a digital startup known as Rio within VW's truck division, which makes a range of trucks, including MAN and Scania.
Digital technology is at the centre of subscription models today, which are no longer reserved to magazines, comics and on-demand TV, but have evolved to include subscription-based car rental and energy supply, as well as business-to-business (B2B) services.
A YouGov survey of 2,000 Brits, sponsored by subscription software company Zuora, found almost a quarter of respondents were likely subscribe to a car as a service this year, where they pay a monthly fee to use cars parked nearby, rather than buying a car.
The research also found that the most popular subscription-based service in the UK was insurance, with TV and utilities not far behind. Subscription-based models are attractive as they are seen by consumers as convenient and a way of saving money.
Taking the subscription route
But while the business-to-consumer (B2C) sector is the most overtly addressed by subscription-based models, the B2B sector is being disrupted too. Large traditional businesses are reinventing themselves or creating new businesses to profit from subscription models.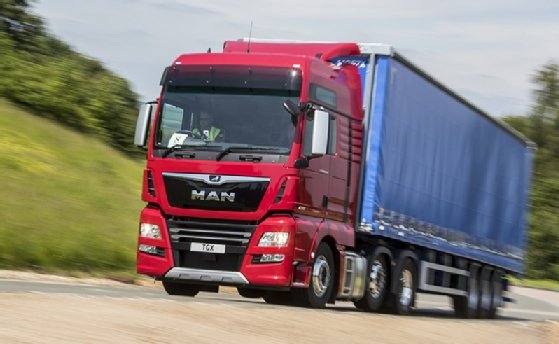 For example, Traton has a cloud-based subscription service to businesses that use trucks, offering digital services such as real-time diagnostics to support maintenance teams, monitoring whether driving times comply with legal limits, and providing communications and social media tools to drivers.
The main service is similar to the telematics services offered by other truck makers, but these can usually only be used for one truck brand, despite fleets containing vehicles from multiple manufacturers, which means fleet managers have to use multiple systems .
This lack of openness inspired the idea for Traton's subscription service. A platform was developed internally and set up as a subsidiary business, known as Rio, in 2016.
Traton understood the problem because it has multiple truck brands itself, so it decided to create an open system to provide the same services as the telematics did and more, across multiple brands. "We are open, and not just for the trucks of our group such as MAN or Scania, but we are open to mixed fleets," Rio CEO Jan Kaumanns told Computer Weekly.
Read more about moving to digital subscription-based models
CIOs at subscription-based businesses play a crucial role in transforming their enterprises by focusing on customers.
Almost all UK adults subscribe to services for products they would traditionally pay for up front.
Disruptive technology is all very exciting. Every industry is looking at the technologies they can use to turn their business models into their advantage.
The company opened up the system to any truck brand. "We see it from a customer perspective – it is inconvenient to manage multiple systems," he said. Currently, most trucks using the Rio platform are either MAN or Scania, but "the number of other brands is growing every day".
Rio uses Zuora software to manage this subscription business. The trucks are connected through an onboard device, known as the Rio Box, which has mobile connectivity. All MAN trucks manufactured since 2016 have been fitted with the Rio Box, and it can be retrofitted to any other truck.
About 2,600 companies across Europe now use the Rio Box in their truck fleets, and 50,000 trucks made by the Traton Group are fitted with it. It comes free for the basic services for vehicles. "We like the freemium approach and trucks that have the box get basic services like global positioning and truck performance for free," said Kaumans.
Rio has also created an app store on the platform, where other companies can place relevant and approved apps. It is early days, and so far there are only five apps from third parties on the platform. These include an app that gives an estimated time of arrival for a truck which can be tracked, as well as apps that ensure drivers get enough rest.
Links in the logistics chain
Kaumans said subscription business models would be more important in the future, adding that its own service would be an important revenue stream and was not just a value-add to help it sell more trucks. "It is not about being a hardware manufacturer any more, but being a services business," he said.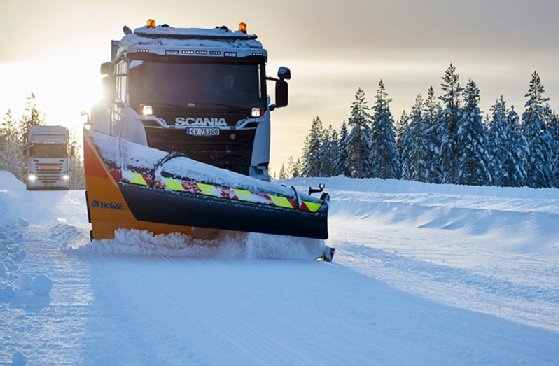 In the future, as more companies connect to Rio and more apps become available, customers will come from the wider logistics sector. "Our customers will not just be the fleet operators, but companies in the logistics chain. The different players in a traditional transport logistics chain will be connected," said Kaumans.
"In the B2C environment, we already have this – if you order from Amazon, you have transparency of the logistics chain. But if you go to the B2B arena, the number of stakeholders increases and there is not as much transparency."
He said the platform already had a good set of tools for transport companies and was building its offering for other parts of the logistics chain.