jim - stock.adobe.com
Amnesty International backs campaign to ban killer robots
Human rights organisation calls for legally binding international agreement to ban the development and use of autonomous weapons that operate without humans
Amnesty International has given its backing to the Campaign to Stop Killer Robots.
During the Convention on Certain Conventional Weapons (CCW), taking place in Geneva this week, Amnesty said it would call for the creation of legally-binding standards to ensure that humans remain at the core of "critical functions" of weapon systems, such as the identification, selection and engagement of targets.
"So far, the likelihood that autonomous weapons will be used in police operations, with all the risks that entails, has been largely overlooked," said Rasha Abdul Rahim, researcher/adviser on artificial intelligence and human rights at Amnesty International. "But drones capable of shooting electric-shock darts, tear gas and pepperball already exist.
"Israel recently deployed semi-autonomous drones to fire tear gas at protesters in Gaza, and we are likely to see more use by law enforcement agencies of this kind of technology in future."
Amnesty said a ban on fully autonomous weapon systems could prevent dystopian scenarios, such as a new high-tech arms race between world superpowers that would cause autonomous weapons to proliferate widely.
Launched in April 2013, the Campaign to Stop Killer Robots was established as a preemptive step to curb the development, production and use of fully autonomous weapons, also known as lethal autonomous weapons systems or killer robots.
The campaign group said it was concerned about weapons that operate on their own without meaningful human control. The campaign aims to prohibit taking humans 'out of the loop' with respect to targeting and attack decisions on the battlefield.
According to Amnesty International, most states attending the last CCW meeting in April 2018 expressed support for developing a new international law on lethal autonomous weapon systems.
But it said a number of key states are opposed to creating legally binding prohibitions, including governments that are already known to be developing autonomous weapons systems, such as France, Israel, Russia, South Korea, the US and the UK.
Content Continues Below

Download this free guide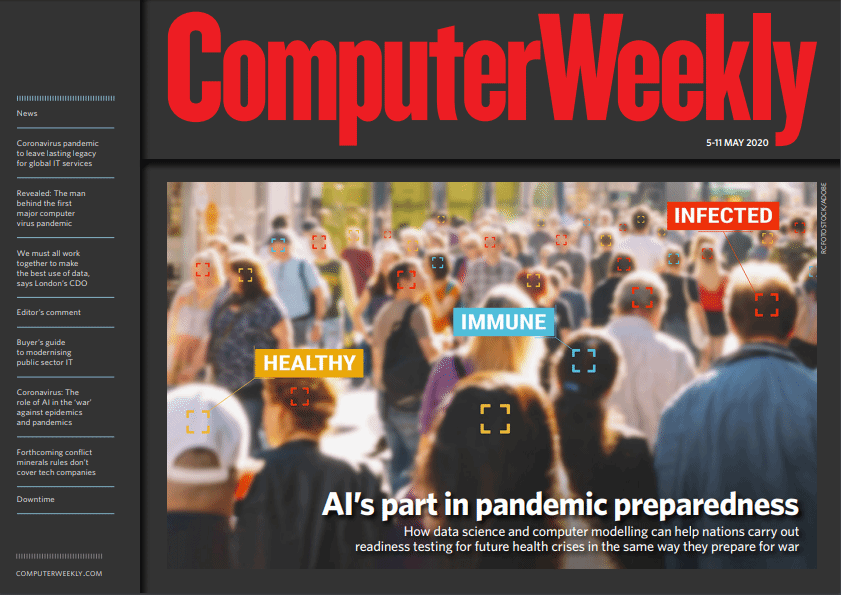 The role of AI in the war against pandemics
We look at how AI and data science are supporting the global push to deal with the coronavirus pandemic. We reveal, and talk to, the man behind the world's first computer virus pandemic, the Love Bug. And we examine how the IT services market will change as a result of the current crisis. Read this CW E-Zine issue now.
Read more on Artificial intelligence, automation and robotics