Mitel shows vertical intentions with TigerTMS buy
Mitel is determined to strengthen its position in key vertical markets and has taken steps into the hospitality world with the acquisition of TigerTMS
Mitel's decision to move beyond its PBX roots through acquisition is a strategy that continues to generate activity for the firm's accountants and lawyers.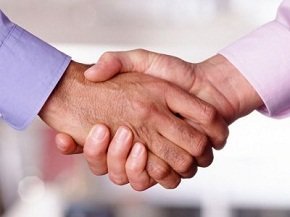 The latest contract of acquisition to be drawn up was for hospitality software specialist TigerTMS and reveals just how determined Mitel is to extend its portfolio.
Already this year the firm has purchased software-based networking specialist Mavenir Systems in a deal worth $560m to bolster its offering to mobile carriers and in the past couple of years as it follows a strategy of expansion through acquisition it has moved into the call centre and unified comms areas.
It has followed that up with the deal for TigerTMS, which has developed management software that is widely used in the hospitality industry.
For those accredited partners in Mitel's channel that have hospitality expertise the move will provide them with a wider solution to pitch to customers.
Graham Bevington, executive vice-president and chief sales officer EMEA, Mitel, said that it had worked alongside TigerTMS on some accounts in the past but felt that as a combined entity it could do more with the solution and take it out to a wider channel base.
"Our core business is very strong but we need to get a little bit more focused on verticals and we want to integrate with applications that are mobile and make sense to that market base," he said.
"We can do better together than separately, particularly around mobile applications as we lean on some of the capabilities of some of the applications that TigerTMS has got," he added.
The initial plans will be to take out the comms management functionality that hotels like using and provide it to similar models in hospitals, care home and prisons.
TigerTMS will continue to be run using its own branding and its CEO Simon Udell has been given a role as general manager of Mitel's hospitality business unit.
For those vertical specialists in Mitel's channel operating in other markets there should be further developments and the TigerTMS acquisition could serve as a blueprint for the future.
"Sometimes we will partner and sometimes we will acquire. Acquisition is very much part of what we do and this will not be the last deal," said Bevington.
Read more on Unified Communications (UC) Services