Death of the B2B salesman warning stirs channel debate
A warning from analyst house Forrester that one million B2B sales jobs could go as a result of ecommerce has inevitably stirred some debate
The fallout following Forrester's predictions that the days of the B2B sales staff were numbered continues to emerge as the industry reacts to the bleak forecasts from the analyst house.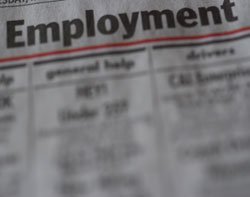 Earlier this week Andy Hoar, principal analyst at Forrester Research, stated that it predicted that by 2020 one million B2B sales people would lose their jobs as customers opted to use self-service ecommerce instead.
The analyst house has noted that already users are increasingly demanding digital purchasing options and it expected that trend to continue over the next five years leading to job losses as sales staff were able to add less and less value to the average transaction.
"For a minority of customers who are buying complex and expensive products and services, talking to a sales rep can be a value-added experience. But for the majority of B2B buyers who are self-educating online about products and services, or who already know what they want, the diversion is inconvenient and unwelcome," stated Hoar.
Forrester recommended that those looking to protect their sales teams and ensure their routes to market remained popular with customers should add more self-service ecommerce and create digital sales models that make it easy for users to transact online.
The future role of the sales team will be to add value and interact with buyers that are looking for specific help or are looking to have a more detailed discussion about their needs.
This is not the first time that the channel has been told that it is dead and there were similar bleak predictions when ecommerce first emerged in the 1990s and again when the cloud became a serious prospect.

Henry Schuck, CEO of DiscoverOrg, disagreed with the Forrester view and argued that buyers were never fully equipped to know exactly what B2B products were available.
"The presumption underlying this is that people can first of all obtain and second of all truly understand the breadth and depth of B2B offerings by doing online research. Anyone who has sold a B2B software or hardware product knows that the nuances in one software versus another are vast," he said.
He pointed out that the growth in technology was rapid and users would not be in a position to keep on top of those trends but he did concede that there could be a change in the approach taken by a B2B salesperson in the future.
"There will be no death of a B2B Salesperson. There may be a rejiggering of them—to be focused on adding consultative value and educating the buyer about what their solution set does and offers—but they will not die," he added.