BI player Yellowfin looking for UK growth
Australian BI specialist Yellowfin is opening a UK office and setting out ambitious growth targets as it looks to expand its operations
The business intelligence market is undergoing a transformation as firms of all sizes look to unlock their data to provide real-time business insights.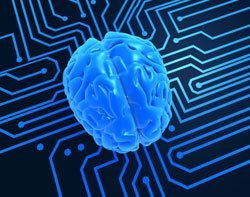 The traditional players in the market are finding themselves competing against a wider number of vendors that are looking to deliver the sort of easy to use analytics that casual users as well as data analysts can exploit.

The latest to pitch its tent in the UK is Australian firm Yellowfin, which has announced it is opening an office in Milton Keynes and has identified this as the year it makes a serious impact in this country.

Peter Baxter, who has a CV that includes time at AVG as well as Computacenter, has been appointed EMEA managing director and he has set out fairly ambitious growth targets.

"I want to be hitting £25 to £50m in the UK in the next two to three years," he added that the intention was to go through the channel to get that growth.

"We are making a huge investment into the UK market and when you look across the EMEA market the UK is the place you want to be," he said.
The 12 year old firm has a strong tradition of working with BI specialists in the channel and already generates 80% of its revenues via partners.

With the rise of big data and the introduction of more social media data streams into the marketing and sales mix there has been an opportunity for the channel to pitch easy to use BI tools over the course of the last year and Yellowfin expects that to continue and is looking to attract more to its fold.

"Business intelligence is just as much for your shopkeeper as it is for your bank. It is not difficult and everyone needs it to be competitive," said Baxter.

The vendor will be building on its current partner base, with around 30 resellers already in the UK, and is providing support, leads, training and marketing resources.

The firm is looking to recruit ten staff fairly quickly to provide pre and post sales support to channel partners in the UK.
Read more on Business Intelligence Tools and Services