Data privacy day a chance for the channel to nudge customers
Data privacy day is a chance for resellers to remind customers of the risks of a data breach and the benefits of being proactive
Everyone likes getting a new diary and filling in family birthdays, pencilling in holidays and working out which days major events will fall on this year. For those that had left today as a blank normal Wednesday can celebrate as it is in fact data privacy day.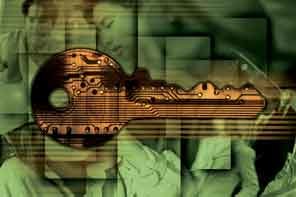 The idea of a dedicated 'day' is to highlight an issue to try and get customers thinking about the issues around data privacy and to think about what they currently do to protect their sensitive information. It was started by the National Cyber Security Alliance back in 2008, with it originally being just a day enjoyed in the US and Canada, but it has since spread across Europe.
With mistakes made by staff still one of the main reasons data gets leaked there are plenty in the channel looking to use data privacy day as an opportunity to raise the subject with customers.
"As experts in the safe removal, destruction and disposal of IT assets and data, we are proud to be champions of Data Protection Day," said Alan Dukinfield, managing director at S2S Group.
"We're using Data Privacy Day as an opportunity to remind people that your data isn't dead, until it's destroyed. No matter what the size of an organisation, the message is the same. Your data is not safe until the hard drive or device containing it is physically destroyed or erased by an accredited company using approved software and providing the relevant certification."
Antoine Rizk, vice president go-to-market program at Axway, was keen to use the day to try and get the message across about being one step ahead of the potential problems with data protection.

"A reactive approach to security breaches just won't cut the mustard anymore. In an increasingly connected world, with the Internet of Things moving from buzzword to reality, businesses need to proactively monitor their data flows to prevent costly data breaches. However, many large organisations still wait for something to go wrong before addressing the flaws in their security strategies; a move that backfired in some of the most infamous security breaches of 2014," he said.

"This year, connected devices will not only work their way into our daily lives but also our enterprises. BYOD will quickly evolve into BYOIoT, with employees bringing wearable devices into the work place. For such increased enterprise mobility to open windows of opportunities for businesses, without paving the way for hackers to access private data, security must evolve at the same rate as the devices themselves," he added.
Last year saw some fairly high profile data breaches and there cannot be many customers that are unaware of the potential damage it can cause to reputation and customer trust.
"This year's Global Data Privacy day is more important than ever. According to a report by the Identity Theft Resource Center, 2014 saw a 24.8 percent increase in reported breaches compared with the previous twelve months. It's not for a lack of legislation either. While perhaps not perfect, there are strict laws in place to protect data. So what's going wrong?" asked Kurt Mueffelmann, CEO of Cryptzone.

"While penalties for failing to comply with legislation is an incentive, in itself compliance is not the silver bullet - PCI DSS is testament to that. Today's information security landscape is plagued with vulnerabilities that leave companies, and all too often the personal information of individuals, exposed to the potential of a breach," he added "Instead, what's needed is a fresh approach to network and application security that helps to remove some of the gaps, both internal and external, that lead to data leaking out."