Trustmarque and Trinity merge
Trustmarque's brand is retained as it is pulled together with fellow Liberata-owned reseller Trinity
Liberata has moved to merge the resellers Trustmarque and Trinity into a single brand as it looks to simplify the approach it takes to customers and has updated both firm's user bases.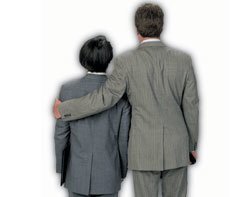 Both Trustmarque and Trinity were picked up by Liberata, in September last year and October 2013 respectively, when both had run into financial difficulties.
Trustmarque should now been in a position to expand its range of technology services that it can make available to customers and it has made assurances that high levels of support will continue to be delivered.
"The new Trustmarque brings together market-leading services to create a distinctive offering for customers under one brand. We simplify the way technology solutions are provided, to put customers in the driving seat," stated the communication to customers posted on the reseller's website this morning.
"Trinity is one of the few IT service providers that has successfully designed, built and operated cloud platforms for its customers. Through state-of-the-art data centre services, expert advice and highly-reliable managed services, it is valued for supporting its customers in harnessing the power of new technologies," it added "Over 27 years, Trustmarque has built an enviable reputation in providing software solutions and IT technologies, through its expert understanding of licensing models, deployment strategies and ongoing management."
"The combined strength of the new organisation enable Trustmarque to provide over 2000 organisations with an enhanced range of end-to-end technology services. Customers can now access a range of services from a single expert provider," it added.
Trustmarque's management team is expected to provide further details of what the year ahead holds and the consequences of the merger later this week.