Google executive calls for more technology promotion in schools
A senior UK Google executive has called for more efforts to promote to children the benefits of science and technology
The government might have stepped up its attempts to increase the ability of the next generation of school children to get to grips with coding and have more confidence with computing but there is still some way to go according to a senior Google executive.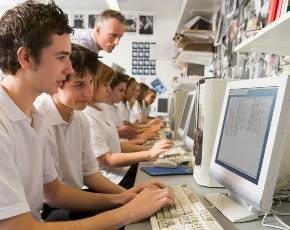 The search engine giant has been involved quite heavily on its own terms with supporting science and technology (STEM) teaching in schools but according to Kevin Mathers, UK sales director at Google, there are still too many children that fail to understand the benefits that the subjects can play in their education.
In an interview with the London School of Business and Finance (LSBF), which has been made widely available, Mathers states his case warning that there is a disconnect between children and the perceived benefits that science and technology can deliver.
"For British schoolchildren today, there is unfortunately not enough emphasis on science and technology. More importantly I don't think the average school kid believes that science is driving benefits for mankind," he added "We need to advocate its importance to them and our leaders today because it has so much to offer us as individuals and as a society."
Google is famous for creating an enjoyable working environment where the talented and gifted can work and play and Mathers advised the next generation to look for careers in science and technology that provided them with the drive to get up and out in the morning.
"It's all about belief and passion. Take a step back and think 'what are the things that get me out of bed?' Work out what it is that you're passionate about and go and find a job as closely connected to that as possible," he said.
Last month, Microsoft's CEO Satya Nadella said that the UK was heading in the right direction with its approach to teaching science and technology in schools.
"Technology's role in society is to empower people, and especially if you look at the younger generation," he added "One of the most important investments a society can make is in STEM education."
Read more on Salesforce Management