Online presence a growing part of determining reseller success
Research from PR firm Text 100 reveals that although face-to-face remains important buyers are also gauging resellers based on online activity
Getting sign off for an IT purchase can involve up to nine people at the customer with many of those now wielding power over the decision not coming from a technology background making life harder for resellers hoping to make a successful pitch.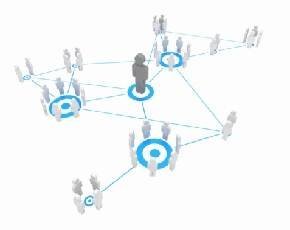 Research from public relations agency Text 100 indicates that the channel has a key role to play in influencing buying decisions but has to be aware that the customer is looking at a range of information and investing in a decent online presence is vital if they are to stand out from the competition.
"The B2B decision-making cycle for technology solutions has become more and more complex with multiple people, across multiple functions, involved in the decision making process. Decision makers reach out to a range of online and offline channels, yet the information they get from these channels maynot necessarily be the most valuable," stated the Text 100 Influence Index: Paving the path to advocacy.
The advice from the study to resellers was to continue to evolve the way they engaged with customers to make sure that they were getting seen by those people that had an input into the decision making process: "These individuals need to be actively engaged with online channels, including forums and social networks as customers are increasingly turning to these channels when making their purchase decision."
"This online presence will enable these experts to influence decisions and provide the third party endorsement that decision-makers find most valuable," the Text 100 study added.
Relationships and existing supply lines were something that resellers could lean on and word-of-mouth and peer-to-peer recommendations also went in the favour of the channel but increasingly the online dimension is being used by more customers as part of the research process.
"Companies must also appreciate the increasing sophistication of online eminence and reputation and how it can work alongside communications in the offline world," concluded the study.