Radware brings in channel expertise to bolster business
Radware has appointed a UK and Ireland regional director with channel experience
Cloud security player Radware has announced the appointment of a fresh face as its regional director for the Uk and Ireland turning to someone with channel experience to take the firm forward.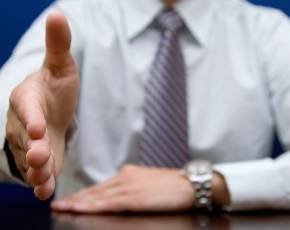 Adrian Crawley, who comes from F5 Networks where he enjoyed a spell as director for channel and service providers, comes on board with a remit to work with partners to gain more growth for Radware.
The key markets where the vendor operates, application delivery and security, are both areas which Radware's management believe can generate more revenue opportunities for channel partners.
"The application delivery and security markets present lucrative opportunities for our existing and prospective partners in the UK," said Yoav Gazelle, vice president for EMEA & CALA at Radware.
"The ADC market, is continuing to grow steadily at 7% year over year, while the DDoS mitigation market promises an even more exciting opportunity with over 25% growth predicted in 2014. We are confident that Adrian's appointment will help Radware and our channel partners to take full advantage of these opportunities," he added.
In response, Crawley said that Radware has seen strong growth in the US on the last year and a half as it pushed the security products and he believed there were similar opportunities in the UK and Ireland.