Corero Business Systems takes Civica name
Just a few months after being acquired Corero Business Systems has re-branded with the Civica name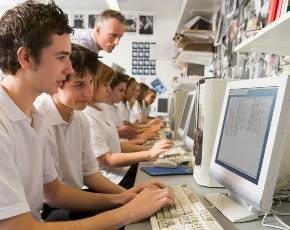 Schools specialist Corero Business Systems has re-branded as Civica just four months after it was acquired for its network security market skills for £13m.
The re-branding is part of a process of integration that has been taking place over the last few months to add some depth to the products and services that Civica can offer a educational customer base of about 5,000 across the UK and internationally.
"With the integration of Corero Business Systems as part of Civica's education business, we have been working hard to develop our products, employee and customer service initiatives. By bringing to bear the depth of capability and experience, we look forward to helping customers mitigate risk and deliver and sustain improved school management," said Bernard Snowe, managing director at Corero Business Systems.
The education market is increasingly using ICT to improve the quality of teaching and the learning experience and Lee Burley, managing director, Education at Civica, said that more schools were looking to be more inventive in the classroom.
Read more on Threat Management Solutions and Services