Microsoft releases start button restored Windows 8.1
Microsoft has made downloads of Windows 8.1 available to users
Microsoft will be hoping that the changes it has made with Windows 8.1, including the reintroduction of the start button, will bring a boost in sales and speed up the migration of the many users still on XP.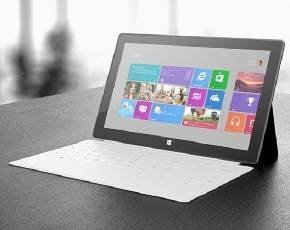 The software giant made its latest OS available for download today and has made some concessions to those that struggled to enjoy the experience of Windows 8 with the option to drop the tiled interface in a desktop mode and keyboard shortcuts just a couple of the modifications that have been made.
The upgrade is free to existing Windows 8 users and the software will also be pre-installed on most of the hardware that is destined to be sold in the key Christmas selling period.
In a blog post on the Windows site Brandon LeBlanc, senior marketing communications manager at Microsoft, stated that it had listened to customers and made changes to give them what they had requested in the OS.
"Windows 8.1 brings a variety of new features and improvements to Windows 8 that we think people will really enjoy. We listened to your feedback and are delivering many of the improvements you asked for," he wrote.
The vendor was forced to accept that things had not gone quite according to plan in the summer with last year's launch of Windows 8 not managing to wow users or reverse the decline in the PC industry.
Back in June it fell to Microsoft's CEO Steve Ballmer to admit that although it had "pushed boldly in Windows 8" it had received a lot of feedback from users about the functionality and features.