Oki shuffles management pack and improves channel marketing
Oki is establishing an EMEA channel marketing team as part of a series of changes to its management teams across the continent
Oki has shuffled its senior management teams across Europe announcing a change in the leadership in the UK and Ireland as well as France, Italy and its central and eastern regions.
As part of the changes the printer specialist will form a new channel marketing group to cover the EMEA region as it looks to bolster its relationships with resellers and develop integrated programmes across the region.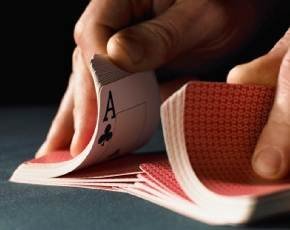 There have been changes in the UK with the current managing director Phil Scrase being appointed deputy managing director Oki Europe, with responsibility for consumables, distribution support and customer service.
Takaaki Hagiwara, previously managing director of Oki Australia, will take over from Scrase heading the UK with responsibility for operations in Ireland. There will be a new name on the door to the OKI Europe managing director's office with Terry Kawashima taking over from the start of next month as Harry Takahashi returns to Oki Data Corporation to lead a global sales reformation programme.
"With a number of key strategic commercial initiatives now in place supporting our comprehensive product and document solutions portfolio, we are ideally-placed to really drive the OKI brand forward within the EMEA region," said Kawashima.
"I have full confidence that, with the new senior management team in place together with the reorganized sales teams across EMEA, we have the right springboard for growth as we look to continue our expansion across Europe," he added.
Other changes include appointing Walter Briccos, managing director of Oki Switzerland, has been appointed vice president of the newly created B-A-C-H (Belgium, Austria, Switzerland and Holland) region.
As the vendor expands into Eastern Europe the area will be split into two regions with a reformed CEE region (Poland, Czech Republic, Hungary and the rest of Central and Eastern Europe) and Eastern Region (Russia, Ukraine, other CIS countries, Turkey, Middle East and Africa).
Shoko Takita will take over the role of Mmanaging director of Oki Systems France from Gérard Bouhanna, who moves to a new role in Oki Europe as vice president of consumables sales and distribution support. Gianni Grappiolo will retire as managing director of OKI Systems Italia and will be replaced by Shigeaki Tadokoro.
Read more on Print Cartridges and Consumables