Aorta Cloud mounts rescue mission for Nirvanix customers
Following revelations that US cloud provider Nirvanix is shuttering its service, UK partner Aorta Cloud embarks on fundraising mission to offer service continuity to customers
British cloud services firm Aorta Cloud is in the process of pulling together funding for a rescue package for customers left high and dry by the apparent collapse of US cloud storage services provider Nirvanix.
According to reports, Nirvanix – which was a key IBM partner and was billed by at least one analyst as "the next VMware" – contacted customers and channel partners earlier this week to tell them that uploads to its cloud would cease on 18 September, and all data would have to be downloaded by 30 September.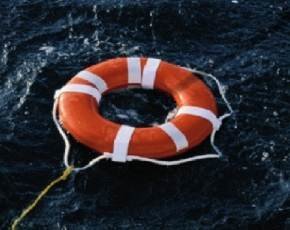 MicroScope understands that the San Diego-based outfit, which was backed by Intel Capital among others, had simply overreached itself, attempted to compete too heavily on price with larger rivals such as Amazon Web Services, and run out of cash.
It was founded in 2007 as a provider of public, hybrid and private cloud storage, and outside the US maintains facilities in Switzerland and Germany.
The company has not been forthcoming with what may or may not happen to customer data left in its care after the 30 September deadline.
As of 17 September, barely 24 hours after receiving notice from Nirvanix that the end was near, Aorta Cloud – which specialises in high security projects for government and financial customers built on Nirvanix's cloud – has organised a seven figure commitment to provide liquidity during the early stages of its rescue plan, and found a bank to match that investment.
According to a statement available on its website, Aorta Cloud currently hopes to attempt to consolidate Nirvanix's seven global datacentres into two or three to allow time for consolidation and a "more considered strategic response". It is also gauging customer interest in taking a stake in whatever rises from the ashes.
Speaking to MicroScope, CEO Steve Ampleford said Nirvanix had some high-value customers with substantial amounts of data under management who were going to be challenged to meet the 30 September deadline, and so he had taken the decision to act to try to sustain the service for customers. "This was a good business with good technology and strong demand for its services," he said.
Ampleford added that part of Aort aCloud's motivation to act stemmed from the belief that the continued presence of smaller cloud businesses was vital to check the reach of the big global players: "In a marketplace dominated by large players, if you don't have smaller parties competing and making it a level playing field, you have a defective marketplace," he explained.
Aorta Cloud does manage a small channel of its own, but Ampleford said that both his partners and customers would be fully insulated from the demise of Nirvanix.
Ampleford suggested that the collapse could prompt a wider reassessment of the hype that has surrounded cloud up to now, in particular with regards to the security of cloud-based data.
"It will re-emphasise the need to do due diligence on cloud suppliers, because the cost of losing your data isn't what you were paying the provider, it's your whole business," he said.
Andy Burton, chairman of cloud trade body the Cloud Industry Forum, said that the collapse of a major cloud provider a emphasised a gap in perception between contracting for cloud services and contracting for IT, which he said were fundamentally different processes that too often were conflated.
He drew parallels with other high-profile industry collapses, such as that of 2e2, the implications of which continue to rumble on.
"The single biggest thing you have to worry about is a contingency plan [in the event of administration or natural disaster] and most organisations aren't thinking about that," said Burton. "If you were to conduct a general survey of cloud contracts I think you would find most do not have clear terms and conditions around termination."
Burton added that equally, this validated the Cloud Industry Forum's position around cloud certifications and transparency, by which service providers can provide clear evidence that they have contingency plans in place to deal with customer data in the event of a sudden shutdown. Not to do so, he said, "can bring the cloud industry into disrepute".
Nirvanix had not made any statement to the press at the time of writing.