Computacenter, Biomni first in EMEA to use vCHS
Computacenter's service catalogue provider Biomni is to become the first EMEA firm to test-drive VMware's vCloud Hybrid Service
Computacenter and its service catalogue provider Biomni, have announced that Biomni is the first EMEA company to be part of the US Early Access Programme for the new VMware vCloud Hybrid Service (vCHS).
Computacenter will be taking the service to market when it launches in the UK in 2014 and recommended the service to Biomni. The two firms will work together as they participate in the scheme for the new cloud environment allowing clients to seamlessly and securely deploy and move applications and data across different clouds.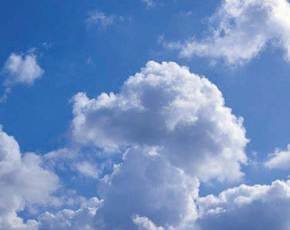 "We are delighted to be working with Biomni as it uses the new hybrid cloud environment and the initial testing of running live workloads on vCHS has been very positive," said Paul Casey, cloud lead, Computacenter UK.
"vCHS is a secure, enterprise-grade, reliable infrastructure where organisations can deploy and manage new services using the same cloud technology set they use in their own private cloud environments and more easily than with any other provider," continued Casey.
"It's living up to our expectations so far and we think vCHS is going to have a big impact in both smaller organisations like Biomni as well as in our enterprise customers"
Biomni provides the service catalogue for Computacenter's C3 cloud portal, allowing users to select, customise and request cloud services with full visibility, control and sign-off from the IT department and will initially use vCHS to respond faster to customer needs, but then make the scheme available as part of the catalogue bringing a superior speed and level of service.
"Most businesses are using hybrid cloud today, but the public element is often provisioned by ad hoc users paying with their credit card, rather than the IT team who can take control of the cloud and maximise its benefits for the whole organisation," commented Angus Gregory, CEO, Biomni.
"With the vCloud hybrid service, our IT department can truly control the cloud and make it really deliver at an enterprise level."
---
Image credit: Digital Vision
Read more on Hybrid Cloud Architecture