Legal cloud specialists should look to Scottish example
Databarracks calls for the Solicitors Regulation Authority to offer guidance to its members on selecting cloud providers and technologies
Cloud services specialist Databarracks has called for the Solicitors Regulation Authority (SRA) – the body charged with the regulation of over 120,000 solicitors in England and Wales, to follow the example of its Scottish compatriots when it comes to providing cloud computing guidance.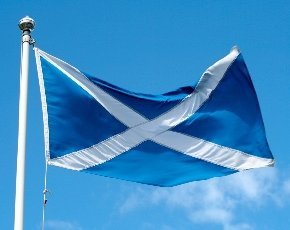 Backup, virtualisation and cloud specialist Databarracks has teamed up with CIF Code of Practice chair, and commercial and cloud lawyer Frank Jennings to urge the SRA to get over its "apparent reluctance" to provide guidance on new technologies to its members.
This, claims Databarracks, means that English and Welsh law firms on the hunt for a cloud service provider are forced to carry out research and due diligence on their own, distracting attention from their main activities.
According to Databarracks MD Peter Groucutt, the Law Society of Scotland is streets ahead of its English equivalent, having already developed a guide offering "practical advice around the risks associated with cloud computing, and how these services are best suited to the legal industry".
"A small amount of guidance has a big impact in a field like cloud computing," said Groucutt. "The SRA should look to follow suit, working with CSPs in order to provide guidance to those considering migration."
"Naturally, as with any new technology, firms will have questions regarding the services available and there may be a lack of understanding as to which path to take when migrating to the cloud, especially in terms of data security. If the SRA continues to remain inactive in this area, confusion, questions and the potential for mistakes will only increase.
"The report showed that senior IT personnel at a range of firms were surprised by the lack of direction given by the SRA for cloud services, considering how concerned it is with data security and client confidentiality," he concluded.
Read more on Cloud Computing Standards