Bootcamp set up to attract graduates to datacentres
Datacentre industry moves to address looming skills shortage as IT workforce ages rapidly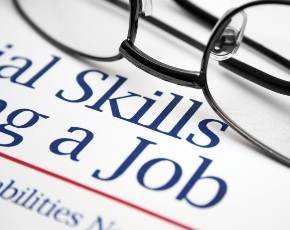 In an attempt to match struggling graduates with a sector struggling to attract younger workers, the Data Centre Alliance has launched a new scheme.
Data Centre Bootcamp will aim to equip graduates and forces leavers into the industry with skills required for entry level into the industry in an intensive 10 day course.
"We've worked with our many Data Centre Operator members to come up with 'Data Centre Bootcamp' which started today with TV news coverage by ITN." Said Simon Campbell-Whyte, executive director at Data Centre Alliance. "We hope this Bootcamp will give many unemployed graduates, and some of the highly able people now being forced out of our armed forces, the extra skills they need to become credible interview candidates for datacentre employers."
Further reading
Datacentres are now hailed as the only major factories in the UK still being built and the huge installations require not only IT skills but electrical, mechanical and sales expertise.
"Amazingly," continued Campbell-Whyte, "the average age of people in the datacentre industry is fifty-something and there's a major skills shortage coming in this vital industry."
Today's first pilot of the bootcamp is being run at the University of East London's Dockland's campus and is free to delegates, mostly out of work graduates and forces leavers from London, thanks to sponsorship from C-Net, Telecity and Telehouse.
"Both Telecity and Telehouse run massive datacentre complexes in Docklands and are hoping that at the end of the bootcamp they will have some of their best interview candidates in years," explained Campbell-Whyte
If successful as expected, Data Centre Bootcamp will be run on a much larger scale in London, throughout the UK, Europe and the Far East.
---
Image credit: Thinkstock