Apple profits dip as iPad sales drop
Apple has seen its profits drop as the wait for fresh products continues and the current line-up shows signs of losing some appeal with customers
The wait for a new products from Apple continues to hit the vendor in the pocket with profits dipping in its third fiscal quarter as it sawe iPad sales drop and revenues come in flat year-on-year.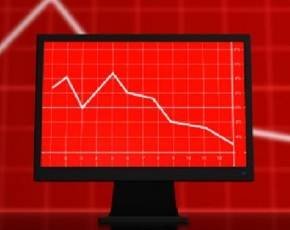 Apple has been criticised for slowing innovation since Tim Cook became CEO and as the world waits for its next move, with speculation it could be an iWatch or larger screened versions of its iPhones and iPads, the current product line-up has to do the business.
In that regard it suffered with iPad sales down by 2.4m to 14.6m and Mac sales dropped from 4m units to 3.8m shifted in the three months ended 29 June. iPhones fared better selling 31.2m compared to 26m in the same period last year.
Quarterly revenue of $35.3bn was almost the same as last year, just slightly higher, and net profits of $6.9bn did not look so good when compared to the $8.8bn enjoyed in 2012.
Cook focused on the positive and said it was particularly pleased with the sales of the iPhone and talked up what was in the pipeline to try to build some excitement about what was coming in the vendor's next fiscal year.
"We are really excited about the upcoming releases of iOS 7 and OS X Mavericks, and we are laser-focused and working hard on some amazing new products that we will introduce in the fall and across 2014," he said.