Cisco buys Sourcefire to get threat prevention nous
Major security acquisition deemed good fit with Cisco's favourite Internet of Everything concept
Cisco is to fork out $2.7bn (£1.8bn) or $76 per share to acquire intelligent cybersecurity specialist Sourcefire, as it seeks to secure and manage its much talked about Internet of Everything concept.
The Internet of Everything is a scenario in which multiple objects – including many you would never expect – are able to communicate over the Internet or a similar WAN, and as a concept has recently gained enormous traction among Cisco's marketing boffins.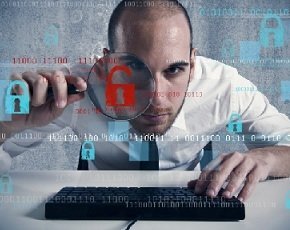 Cisco explained that the evolution of the Internet of Everything meant the IT security landscape was due to see dramatic change, and traditional disparate products would not be up to the task of managing an increasingly complex threat landscape.
In Cisco's words, the addition of Sourcefire to its armoury will, therefore, provide "continuous and pervasive advanced threat protection across the entire attack continuum – before, during and after an attack – and from any device to any cloud."
"'Buy' has always been a key part of our build-buy-partner innovation strategy," said Hilton Romanski, vice president of Cisco Corporate Development.
"Sourcefire aligns well with Cisco's future vision for security and supports the key pillars of our security strategy. Through our shared view of the critical role the network must play in cybersecurity and threat defence, we have a unique opportunity to deliver the most comprehensive approach to security in the market."
More on Sourcefire
WAN security vendor: to go network hardware provider or third party?
Sourcefire updates malware detection, malware analysis capabilities
"Cisco's acquisition of Sourcefire will help accelerate the realisation of our vision for a new model of security across the extended network," added Martin Roesch, founder and chief technology officer at Sourcefire. "We're excited about the opportunities ahead to expand our footprint via Cisco's global reach, as well as Cisco's commitment to support our pace of innovation in both commercial markets and the open source community."
The acquisition, which has already got the thumbs up from both Cisco and Sourcefire boards, is expected to close by Christmas, and will be slightly dilutive to non-GAAP profits in Cisco's fiscal 2014.
Sourcefire – which made sales of $223.1m in the 12 months to 31 December 2012 – will ultimately become part of Cisco's Security Group under Christopher Young.