IDC finds SMEs move to cloud could upset reseller relationships
IDC has cast its eye over the European SME market and found that as more budget heads to cloud, big data and mobile it could threaten existing reseller relationships
The cloud, big data and social media have started to impact on SMEs with more IT budget heading in support of those technologies with the channel remaining a vital route for vendors to reach small business customers.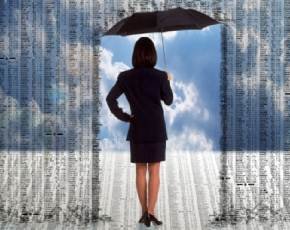 As it stands hardware continues to take up a large share of the budget but European SMEs are starting to put resources into emerging technologies, leading to a potential shift in the resellers they use to partner with.
According to IDC the challenge for both resellers and vendors is to understand how customers select their IT providers with customer service and support and a decent price remaining the top factors in why customers choose a supplier.
Although smaller firms tended to have lower expectations they also reported having lower satisfaction levels. Mid-size firms were more demanding but also expressed greater levels of contentment with suppliers.
"This transition is changing SMBs' needs toward more complex solutions which require more support and value-added services from channel partners, and triggers a shift in IT sourcing toward system integrators, high-end VARs, and public cloud service providers," said Serena Da Rold, program manager, IDC European Industry Solutions. "This trend is particularly evident among high-end midsize organizations."