Windows 8.1 not a magic bullet for PC sales
Context analysts say those anticipating a boost to PC sales from Windows 8.1 may be waiting in vain
The anticipated launch of Windows 8.1 may not be the longed-for shock therapy that will push PC sales and shipments back into growth mode, according to analysts at Context.
Speaking to MicroScope, Context senior PC analyst Marie-Christine Pygott said that while Windows 8.1 could be a help its impact would most likely be outweighed by macroeconomic concerns, and in the near-term, growing interest in and acceptance of low-cost Android tablets which, she said, are beginning to come into their own.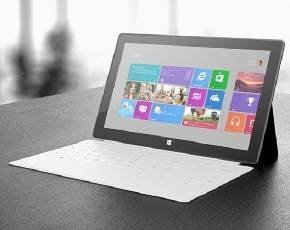 Pygott was speaking after Context revealed a new round-up of Western European PC distribution data, which revealed that all PC form factors declined in the early second quarter of the year, and although Windows 8 adoption was running at 95% in the consumer segment during May, this was only due to a lack of alternatives.
Windows 8 Pro market adoption stagnated at 22% during the same period, although the Windows 7/Windows 8 OS version, which offered a free licence upgrade to the new OS for those investing in pre-installed Windows 7 Pro, created some demand among businesses.
In the UK, total penetration of Windows 8 PCs over the first nine weeks of Q2 fluctuated between 91% and 96%. In the Western European markets covered by Context, penetration reached a high of 99% in France and Spain, and 82% in Italy.
Asked whether or not the widespread publicity around Windows 8.1 might cause some buyers to hold off, further depressing PC sales in the run up to its launch, Pygott said: "We have not seen that yet, but I think it may play a role, as there are a lot of rumours around the extent to which Microsoft will incorporate the feedback they have received."
Context slammed "clumsy marketing" at the time of the original launch, saying demand for Windows 8 was mismanaged.
Pygott suggested that the vendor and retail channels overplayed the touch card at the expense of some of Windows 8's other features, leading to confusion and disappointment on the shop floor when buyers discovered that at launch, very few Windows 8 PCs had touchscreens.
New warning over Windows 8 upgrade
Meanwhile, SME OS upgrade specialist ITC Infotech today warned that users upgrading their systems to Windows 7 or 8 could inadvertently compromise themselves when support for XP is canned in less than a year.
The firm warned that many SMEs did not yet have a mature enough IT estate to support Windows 7/8, with many being lumbered with outdated machines and applications that will suddenly become cost centres, rather than assets.
Hardeep Singh Garewal, president of European operations at ITC Infotech, said: "The move from Windows XP to Windows 7/8 represents a complete paradigm shift that businesses must be prepared for.
"We have seen many production estates still sitting on platforms that are older than 5 years. A prerequisite would be to have all hardware platforms Windows 7/8 ready, and the rationalised set of applications, fully remediated and tested in a Windows 7/8 production environment," he continued.
Singh Garewal said that users needed to act fast to put in place a series of basic enablers such as the application and hardware landscapes, and a comprehensive plan for deployment, or be faced with much higher charges to maintain their XP estates.