Microsoft looks for greater OEM hardware support
Microsoft has used Computex as a venue to talk up its OEM hardware partnerships with the arrival of Windows 8.1 getting ever closer
Microsoft is aiming to use the the upgrade to Windows 8.1 as an opportunity to strengthen its OEM hardware partnerships with tablet and smart book manufacturers.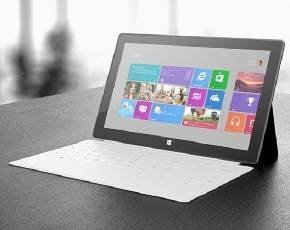 The vendor used its slot at the Computex event in Taiwan to show off a range of tablets, smart phones and embedded industry devices that would be taking advantage of its operating system.
Nick Parker, head of Microsoft's OEM division, said that were opportunities for OEM partners to "bet their business" on the Windows platform.
"We want to be the best partner to all hardware manufacturers, from the way we engage and invest on new product designs to the experience we jointly deliver to customers," Parker said.
"This new wave of Windows devices from our partners, combined with our software, apps and services, reflects that commitment," he added.
He was joined on stage by Tami Reller, CFO and chief marketing officer of Microsoft's Windows division, who said that it was encouraging hardware innovation with Windows 8 and the forthcoming update.
"Windows 8.1 furthers the bold vision of Windows 8 by responding to customer feedback and adding new features and functionality that advance the touch experience and mobile computing's potential," she said.
The public previews of Windows 8 will be made available at the end of the month when it is shown at the vendor's worldwide developers conference.