Banks loosen reins but economic gloom stymies SME growth
Many of the UK's small and medium enterprises (SMEs) are holding back on seeking external finance in the face of ongoing economic gloom
Many of the UK's small and medium enterprises (SMEs) are holding back on seeking external finance in the face of ongoing economic gloom. However, for those seeking finance there are encouraging signs that banks are ramping up loan provision.
These findings are the result of BDRC Continental's eighth wave of its quarterly SME Finance Monitor investigating the availability of external finance for the UK's SMEs.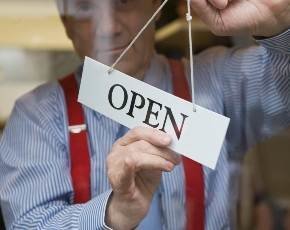 Widely considered to be the most in-depth research into UK SME funding, and based on 40,000 interviews, the findings reveals that many SMEs are seeking to pay down on debts rather than seek financing because of the economic climate.
For example, 39% of SMEs were using external finance in Q1 2013, the lowest level recorded on the SME Finance Monitor to date, and down from 50% in the equivalent quarter of 2012. Use of core banking products such as loans, overdrafts and credit cards has fallen from 40% to 32% of SMEs between Q1 2012 and Q1 2013.
Based on their behaviour in the previous 12 months, three-quarters of SMEs (76%) said they did not apply for external finance and show little inclination to do so in the future. A further 41% showed little inclination to do so in the future. The proportion of such businesses has increased steadily over time, from 30% in Q1 2012.
Asked about the barriers to applying for finance 63% of 'future would-be seekers' said they were reluctant to borrow in the current economic climate, up from 50% in Q4, and the highest level seen to date.
Within this category, more SMEs in Q1 said that it was the performance of their own business, rather than of the economy more generally, that was the issue. The equivalent of 12% of all SMEs said they were reluctant to apply for external finance because of the current economic climate.
However, there is also a perception gap among SMEs about applying for finance. Shiona Davies, Director at BDRC Continental, said: "The perception gap between actual and imagined [loan] success rates continues to exist, and this gap might be narrowed if awareness of the current 70% [successful] overall success rate, and of the range of initiatives available to help SMEs, could be improved."
A spokesman from the British Banking Association conceded that UK SMEs feel that the current economic climate remains the biggest obstacle in the next 12 months. He added: "Many businesses who want a loan or overdraft do not approach their bank because they think they would be unsuccessful, yet three quarters of businesses who apply do receive the finance they need.
"This is why the banks are working hard to restore confidence through initiatives such as building a UK-wide network of business mentors; offering an independently-monitored appeals process for businesses whose applications have been declined; and working with alternative finance providers to open up access to other options."
---
Image credit: Jupiterimages