Need to keep it local will remain in global world
Despite the trend towards global consolidation in distribution a senior Avnet executive has stressed the ongoing need for a local presence
Even with the global distributors continuing to consolidate the market across Europe there should not be a question mark over the continued need for local specialists.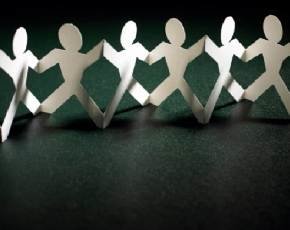 With Avnet having expanded its footprint across Europe through its Magirus acquisition and Tech Data doing something similar picking up SDG the large players are increasingly expanding to acquire geographical coverage, skills and additional vendors to the portfolio.
But that trend does not spell the end of the local specialist, according to one senior distribution executive who has been in the driving seat advising Avnet on recent M&A activity.
Miriam Murphy, senior vice president enterprise sales and marketing EMEA, said that Avnet now had a presence in 72 countries and operated in more and being global had many advantages but there would always be a need for local service.
"Local presence and the need to service local customers will never go away and even with our global reach we have never lost sight of that," she added. "You can centralise what you can but you localise what you must."
She said that any further M&A activity would have to complement its core activities in hardware, software and services and it was not interested in just buying to grow revenues, citing the recent Magirus example as one that added vendors, services and geographical coverage.
Murphy added that as well as M&A it was also investing in its own reseller ecosystems and support levels to ensure that it could help facilitate the development of solutions that resellers could present to customers.
"We are constantly reviewing investments in new opportunity areas but they are less visible [than acquisitions]."
She cited the big data and analytics technology areas as ones that are of particular interest at the moment.
Read more on Sales and Customer Management