Apple shares drop over slowdown fears
Apple has lost its position as the most valuable publicy quoted company after its shares hit a 16 month low
Apple has seen its position as the most valuable publicly traded company slip from top spot as fears over slowing demand and the time scale for the next iPad cause investor jitters.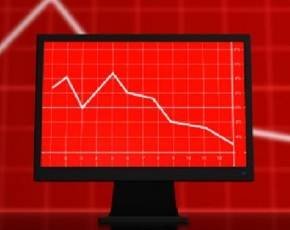 Shares in the tech giant closed at the lowest level since December 2011 last night following indications from the vendor's chip suppliers that demand is slowing down.
Expectations that there could be a new iPad mini model this quarter or a full blown next generation iPad are fading, despite the last three years seeing a major product launch in April.
The share slide comes just days before Apple reports its Q1 numbers and adds to the pressure on CEO Tim Cook, who had pledged recently to keep innovation going at the firm.
Speaking at a couple of major industryevents in February Cook tried to breathe life into the share price by talking about the firm still being innovative.
"Innovation is so deeply embedded in Apple's culture. The boldness, ambition, belief there aren't limits, a desire to make the very best products in the world. It's the strongest ever. It's in the DNA of the company," he said at one of the February events.