Reseller e-book is latest Entanet wheeze
Data comms and voice wholesaler Entanet hits on a novel idea to educate its partners
Communications provider Entanet has launched a downloadable e-book to help address the difference between different types of connectivity options and bring its resellers up to speed on what is available to them.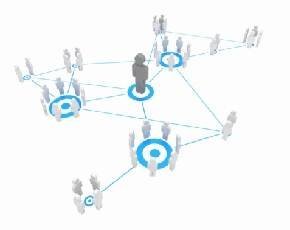 The firm, which specialises in services including wholesale and packaged broadband, leased lines and Ethernet, IP VPNs, hosting and colocation, VoIP and traditional telephony, said that the number of products on the market was leading to some confusion among partners.
Its latest idea to tackle this disconnect is an e-book entitled 'The Connectivity Scale: Where does broadband end and Ethernet begin.'
It covers several different types of connection, ranging from standard copper-based broadbad to high-speed Ethernet.
"Resellers could easily be forgiven for not being certain which options are suited to different customers and situations," said Entanet sales head Stephen Barclay.
"We recently launched our GEA service, for example, [and] resellers will need to understand where GEA fits in against the likes of fibre broadband, EFM and leased lines.
"Our e-book explains all this and gives them a much better chance of matching the right product to the right customer," he explained.
Further details can be found on Entanet's website.