Lord Sugar vows to tackle spurious claim culture
Sugar goes on the warpath after Apprentice winner Stella English loses her case of constructive dismissal against channel firm Viglen
Lord Sugar today hit out at Britain's claims culture and vowed to take on a personal crusade against "derisory claims" and "ambulance-chasing lawyers" after former Viglen employee and Apprentice winner Stella English lost her case of constructive dismissal against him.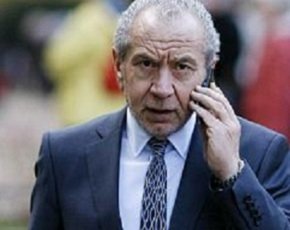 In his own statement released after the judgment, Sugar spoke of a "derisory attempt to smear my name and extract money from me".
"The allegations were without substance, and I believe this case was brought with one intention in mind – the presumption that I would not attend the tribunal, that I would not testify and that I would settle out of court, sending Ms English on her way with a tidy settlement," he said. "I'm afraid she underestimated me and her reputation is now in tatters."
However, the outspoken tycoon did not stop there, going on to brand the case an abuse of the tribunal system, and called for other businesses to learn from his example and be more proactive in fighting off "derisory claims".
"What has happened here is representative of a new wave of claim culture where some employees file spurious actions regardless of whose reputation it may smear in the process. I have spoken about this subject in the House of Lords and will continue to campaign to put an end to this practice, which has developed in recent years and is seemingly spiralling out of control. This has to be stopped," said Sugar.
As previously reported on MicroScope.co.uk, English brought the case against Sugar's Amshold Group, claiming that during her time at Viglen she was little more than an "overpaid lackey" and was ostracised by colleagues and management.
However in a written judgment handed down today, Judge John Warren said that essentially, the claim had been ill-founded and English had been ill-advised to bring it given she had resigned and was not dismissed. He also criticised her for the manner in which she went about resigning by enlisting the aid of renowned publicist and PR man Max Clifford.
"This was a claim that should never have been brought," he wrote.
The judging panel went on to dismiss many of English's claims against Sugar, saying that contrary to her statements, she had been given a real job with "enormous scope for advancement and learning".