Tablets to overtake desktop shipments later this year
IDC's latest statistics on the connected device market seem to suggest that the game is up for desktop PCs
Worldwide shipments of mobile tablet and smartphone devices grew by 29.1% during 2012, and tablets will surpass shipments of desktop PCs this year and portable PCs in 2014.
These are the findings of analysts at IDC, who have just released their latest Smart Connected Devices Tracker and revealed that for PC diehards, the war may soon be over.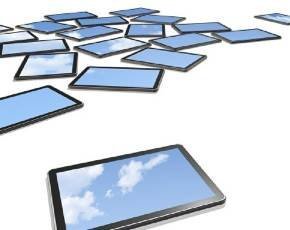 IDC expects worldwide desktop shipments to fall by 4.3% this year and portables to maintain a flat growth rate of 0.9%, while tablet vendors will collectively ship 190 million devices, representing year-on-year growth of 48.7% while smartphones grow 27.2% to 918.5 million units.
By 2017, it predicts, desktop PCs will represent just 6% of the market and portables, 19.3%, shipping 141 and 241 million units respectively.
In contrast, by 2017 the tablet market will represent 16% of the market with 352 million units shipped, and smartphones, 67%, with 1.5 billion units shipped.
Although tablet and smartphone growth in mature markets such as the UK is guaranteed, IDC suggested that much more of this potential – and still theoretical – growth will come from emerging markets, where even now tech buyers are starting out with mobiles and then moving to tablets, bypassing PCs altogether.
"Consumers and business buyers are now starting to see smartphones, tablets and PCs as a single continuum of connected devices separated primarily by screen size," said IDC programme VP for clients and displays, Bob O'Donnell.
"Each of these devices is primarily used for data apps and different individuals choose different sets of screen sizes in order to fit their unique needs. These kinds of developments are creating exciting new opportunities that will continue to drive the smart connected devices market forward in a positive way," he added.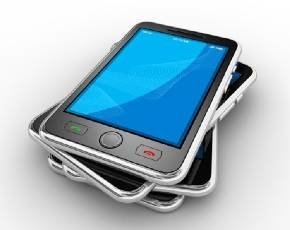 Separate research released today by Wi-Fi provider iPass suggests that while the mobility revolution is now well advanced, a lack of connectivity is hampering customer productivity.
It said this was due to a combination of excessive charges and monthly usage limits from 3 or 4G providers.
"Resellers must step in here to explain to customers how they can help slash these data usage costs and help employees remain productive by discussing the benefits of a global Wi-Fi access solution," said iPass EMEA VP Rene Hendrickse.
The report also threw up some good news for the likes of Microsoft, showing evidence that Windows 8 tablets – along with Samsung Galaxy Androids – are starting to turn heads in the corporate market.
IPass also reported changes in the mobile device of choice that would appear to back up IDC's diagnosis. It said that while in 2012 notebooks were the preferred device for mobile workers, the top choice is now the iPhone, with only 12% of mobile workers favouring the notebook form factor.
It attributed this change to the uptake of BYOD among enterprises, which it claimed was actually bringing down the average number of devices carried by mobile workers, from 3.5 last year to 2.9 today.
---
Tablet image credit: Thinkstock