Computacenter reaps rewards of UK investment
Computacenter began to see the fruits of its investment in the UK market during 2012, with local sales up 8% to £1.2bn and adjusted operating profit up 40% to £52m
Computacenter began to see the fruits of its investment in the UK market during 2012, with local sales up 8% to £1.2bn and adjusted operating profit up 40% to £52m.
Group revenues increased by 2.2% - 6.5% in constant currency – to £2.9bn, but adjusted pre-tax profit fell 4% to £71.3m.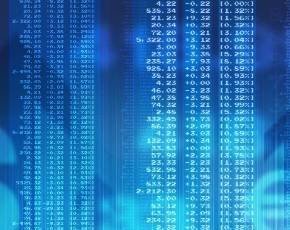 In a reversal of its position this time last year, the infrastructure services and solutions provider said that over the course of 2012 its German business had been causing the most problems, although Computacenter conceded that to some extent these were of its own making, having underestimated the resource demands and costs of multiple new contracts.
In the UK, Computacenter revealed that its Services business had been the main engine of growth, growing sales by over 15% to £431.3m and generating over half of its total gross profit. It said it was particularly pleased that, in a market Gartner predicted would grow by under 3%, it grew its contract base by closer to 20%.
Elsewhere, UK Supply Chain revenues were up 5% at £764.2m, underpinned by demand for Windows 7 migrations among retail bank, industry and retail clients.
Computacenter said it would continue to push plans to structure the firm on a Europe-wide basis, bringing human resources, finance and commercial ops in line across all its countries, as well as continuing the roll-out of a new ERP system – already live in Germany and the UK.
In his statement accompanying the group's results, CEO Mike Norris said that at this early stage of the year it was difficult to get a handle on how well Computacenter would perform this year.
"Last year's performance in the UK presents us with a challenging comparison given the successful number of business take-ons, which will not be repeated in 2013," he said.
"The Group financial outcome for 2013 will be dependent on the in-year performance of Germany and the speed at which we recover from our problem contracts, which is unpredictable," explained Norris. "More importantly, winning, contracting and taking on new contracts successfully is more fundamental to the long-term growth of the business and its strategic development. This will be underpinned by our new Group operating model, which has taken effect in the UK and Germany."
The Supply Chain business, he predicted, would continue to become less significant to the firm, although its importance to the French business was still critical.
Norris continued: "Our pipeline for new business in the UK is significant, bringing growth prospects for 2013 and beyond, whilst the pipeline is beginning to grow in France and again in Germany. We therefore look forward with confidence."