Services sector continues to dip
Figures from the CBI indicate that the services sector is continuing to struggle with profitability falling sharply last quarter
The fear that a dip in activity across the services sector could lead Britain into a triple dip recession still looks like a distinct possibility, with the last three months being difficult for firms in that arena.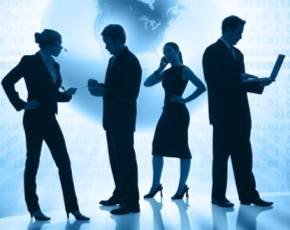 Earlier this year the state of the market for services firms, which includes those specialising in IT support, was weak enough to raise fears it could hold back the rest of the economy and the latest figures from the CBI will add fuel to that fire.
The business lobby group's survey of the services market for the last three months shows that the rate of business fell worse than expected, with the biggest fall in profitability for 15 months.
But it was not all doom and gloom with those services firms, both in professional and consumer segments, that were quizzed by the CBI indicating that they expected things to improve in the next three months and they were recruiting staff to react to that expected growth.
"Business conditions failed to improve as expected for business and professional firms, while sharply falling prices bore down on profits," said Anna Leach, CBI head of economic analysis.
"Despite the disappointing quarter, optimism remained stable and the outlook is brighter for the months ahead. Business volumes in both [professional and consumer services] are expected to grow and employment to pick up," she added.