Pre-boot protection for Windows 8 tablets
Security vendor, Becrypt, has launched on-screen, pre-boot keyboard support for Windows 8 tablets
Security vendor, Becrypt, has launched on-screen, pre-boot keyboard support for Windows 8 tablets. The DISK Protect is designed to allow users to login and authenticate before the operating system boots up. The aim is to avoid authentication if a machine has already been compromised.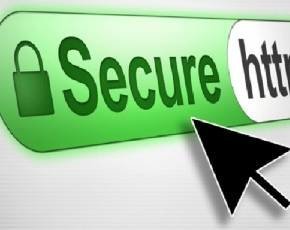 Many other systems try to address this issue by using a plug in keyboard for login/authentication, which Becrypt claims detracts from the portability of the tablet.
With a raft of customers in local government, including the Ministry of Defence, Becrypt aims to pitch Disk Protect into a market where security is often top of the agenda and breaches are widely publicised.
The product will be available through Becrypt's VAR and distie network with support initially available for a limited number of touchscreen devices, chiefly Fujitsu tablets. It will then extend to Samsung and HP products.
Bernard Parsons, CEO at Becrypt, said: "While securing data for BYOD initiatives is likely to remain a challenge for organisations with sensitive data, IT departments can now offer a more viable Choose Your Own Device option to staff where sensitive data can be protected. As a result, we expect to see a greater adoption of tablets in the business market."
DISK Protect is available in several different accredited versions allowing Microsoft Windows 8 and tablet support up to Impact Level 4 (CONFIDENTIAL). This also includes the latest CESG Commercial Product Assurance version which protects information without the use of Government key material, reducing support and cost overheads for public sector organisations and those that require a Government assured solution.
DISK Protect also provides USB encryption, single sign-on options and can be managed centrally using Becrypt Enterprise Manager, meaning that it can be deployed to 1000's of devices.
Becrypt said vendors such as Samsung, Fujitsu and HP were keen to piggyback on the launch of the DISK Protect by incorporating it into their products. One of the first out of the blocks will be Fujitsu which has made it available on its STYLISTIC Q572 tablet and soon to be released STYLISTIC Q702 hybrid.