Surface yet to make a dent in tablet market
The arrival of Microsoft's Surface tablet did not impact its competition with the fourth quarter analysis of the market from IDC showing that Apple still dominates the form factor
Microsoft is going to have to think about the price of its Surface tablet if it wants to make a dent on the competition in the market.
Apple, Samsung and Amazon are all standing in the way of the latest entrant to the tablet space gaining market share and IDC is warning that there might have to be more consideration given to the competitive landscape.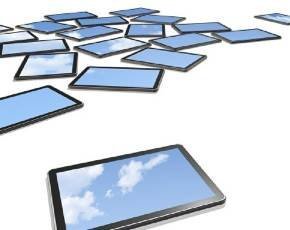 As expected the fourth quarter saw strong sales of tablets, according to the latest figures from IDC, with the worldwide market growing by 75.3% year-on-year in the fourth quarter.
Apple still held on to the top spot thanks to the iPad mini and the latest incarnation of its iPad but Samsung is biting at its heels with 15% market share.
But Apple, which still holds 43.6% share is not just under attack from Samsung and also saw Amazon, with 11.5% of the market and Asus with also hitting 5.8%.
Microsoft is yet to have an impact in the top five but IDC views the entry into the market, with its Surface being launched in the fourth quarter, as something that will be a slow burner.
"There is no question that Microsoft is in this tablet race to compete for the long haul. However, devices based upon its new Windows 8 and Windows RT operating systems failed to gain much ground during their launch quarter, and reaction to the company's Surface with Windows RT tablet was muted at best," said Ryan Reith, program manager, Mobile Device Trackers at IDC.
"We believe that Microsoft and its partners need to quickly adjust to the market realities of smaller screens and lower prices. In the long run, consumers may grow to believe that high-end computing tablets with desktop operating systems are worth a higher premium than other tablets, but until then ASPs on Windows 8 and Windows RT devices need to come down to drive higher volumes," he advised.
Picture credit: Thinkstock