FAST keeps pressure on government in piracy fight
FAST is pitching up at the Houses of Parliament tomorrow as it looks to keep the pressure on the government to keep fighting against software piracy
The Federation Against Software Theft (FAST) is pitching up at Parliament tomorrow as it looks to keep the pressure on the government in the fight against software piracy.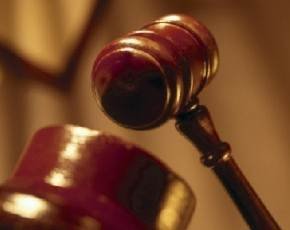 The lobby group is joining other technology and legal experts to discuss how intellectual property can be defended by law in an era where cloud computing is blurring the boundaries.
Although the government has been proactive in trying to improve the defence of intellectual property in the UK technology continues to march on making it difficult for legal responses to keep up.
"This is no doubt an exciting time in IP. Technology marches on a pace. 2013 promises to yield some real gains in the fight against software piracy, with the government's recently announced plans to strengthen enforcement and provide additional support to SMEs in the protection of their IP," said Julian Heathcote Hobbins, general counsel at FAST.
"The anti-piracy war is yet to be won but considerable effort remains focused. This will shed much needed light on pertinent issues to the sector and provide valuable insight into the year ahead," he added.
As well as representatives from FAST the event, hosted by Fiona Bruce MP, will also see contributions from the Cloud Industry Forum and Pete Wishart MP and His Honour Judge Colin Birss QC.
Picture credit: Hemera Technologies
Read more on Independent Software Vendor (ISV) community