UK leads the way in mobile adoption, reports Ofcom
The UK is leading the way in its use of mobile devices and shopping online according to the a 17 country survey from Ofcom
The UK is a nation of tech lovers with consumers here spending more than £1,000 a year online with the youth of Britain topping the charts in their use of mobile social networks.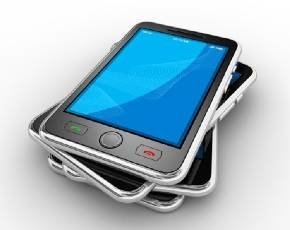 The British have also embraced smartphones and tablets and are getting into the swing of using connected TVs to take advantage of catching up on television shows they might have missed, according to the latest International Communications Market Report from Ofcom.
Ofcom's report showed that the UK has embraced smartphones, with more than half the population using one (58%) and tablets are also on the rise with 19% using that technology.
UK consumers are using laptops, tablets and smartphones to access the internet more often than other countries. Half (51%) use a laptop most often to connect to the internet, 6% use smartphones and 6% opting for tablets and other connected devices. The numbers using a desktop were fairly low at just 37%.
That means that the UK population is downloading more data to mobile devices than any other country, even overtaking Japan with British punters on average consuming 424mb of data compared to 392mb from the Japanese.
Brits are also more comfortable shopping on the web with the UK again topping the list of countries that Ofcom looked at in terms of spending with the £1,000 barrier having been broken by the majority of people.
James Thickett, Ofcom's Director of research, said that its findings showed that the UK consumer led the way in terms of the use of mobile devices and spending online.
"Our research reveals that the UK leads the way in using the Internet on the move. Increasingly, it's mobile devices like smartphones and tablets that are driving this growing demand for data – and in the UK it seems to be social networking sites that are behind this in particular," he said.