HP lashes out at Autonomy 'lies'
Hewlett-Packard has accused Autonomy of "serious accounting improprieties, disclosure failures and outright misrepresentations" after taking an $8bn write-down
Hewlett-Packard has accused Autonomy – the UK software house it bought in 2011 – of "serious accounting improprieties, disclosure failures and outright misrepresentations" after taking a multi-billion dollar write-down in its fiscal fourth quarter.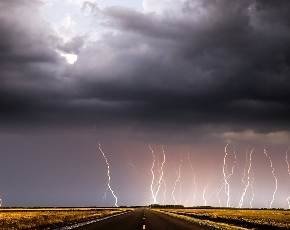 The wounded behemoth slumped to a GAAP net loss of $6.9bn (£4.3bn) in the final quarter of its fiscal 2012 after being forced to swallow an $8.8bn charge in the value of the Autonomy business.
In a statement HP claimed Autonomy's top brass were guilty of a "wilful effort to mislead investors and potential buyers, and severely impacted HP management's ability to fairly value Autonomy".
Among other sins, the Cambridge-based firm stands accused of mis-characterising revenue and using licensing transactions with the channel to "inappropriately accelerate revenue recognition, or worse, create revenue where no end-user customer existed at the time of sale."
It has emerged that the matter came to light after Autonomy boss Mike Lynch was thrown to the lions in May, and HP said it has now brought in both the US SEC Enforcement Division and the Serious Fraud Office in the UK. It also threatened to chase those responsible through the civil courts.
Coming on top of a major third quarter loss relating to HP's equally turbulent acquisition of services giant EDS, this latest blow means that HP will be booking a full-year loss of $12.7bn, compared to profits of $7.1bn in its financial 2011.
Fourth quarter sales were down 7% to $30bn and full year sales were down 5% to $120bn, HP revealed.
In its day-to-day business, HP revealed it had had another predictably awful quarter at Personal Systems, with revenue down 14% as the unit fought for its piece of the ever-shrinking PC market. Printing sales were down 5%, Services declined 6% and ESSN declined 9%, with growth in Networking offset by shrinkage in Industry Standard Servers and Storage, while Business Critical Servers dropped 25%.
Software revenue for the three months to 31 October grew 14% - ironically including Autonomy - 9% in licences, 9% in support and 48% in services. There was a slight uptick in Financial Services as well thanks to a 3% increase in net portfolio assets, which offset a decline in overall financing volume.