Windows 8 expected to be slow starter
Some of Microsoft's OEM partners have expressed the view that Windows 8 will take time to drive hardware sales into the corporate market
Windows 8 is not expected to make a huge splash in the business market with some of the OEMs lining up product launches around the arrival of the Microsoft operating system playing down the possibility of an upswing in hardware sales.
Both Lenovo and Hewlett-Packard, OEM partners of Microsoft with a range of products ready to take advantage of Windows 8, said that there would not be a sales spike in the first few months following the 26 October arrival of the software.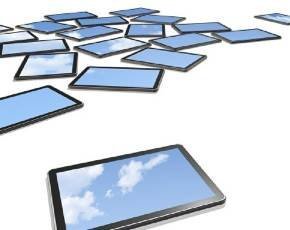 Dan Tindall, head of HP worldwide channel and personal systems business, said that it had a number of products coming including a hybrid laptop and tablet and its enterprise focused tablets, but did not expect sales to spike in the rest of Q4 into Q1 next year.
"We are not expecting a spike of Windows 8 sales," he said explaining that there were still a large number of users still working with the previous version of the OS.
Neil Berville, head of channel programmes and strategy EMEA at Lenovo, also agreed that there was unlikely to be a surge in sales on the back of the Microsoft OS launch but pointed out that outside the business market there well could be a perceptible impact.
"In terms of business absolutely not because of the current climate and caution in enterprise market. In the consumer space there will be a spike, there are lots of good products, and we will bring some things to the market that will really excite people," he said.
"It will be a consumer [play to begin with] and a little bit of the S in SME," he added.
Alastair Edwards, principal analyst at Canalys, said that although there still remained several questions about the attitude business users would take towards Windows 8 the channel could not afford to ignore the launch.
"The Windows 8 opportunity in the short-term will be smaller rather than explosive but you can't ignore this is going to be part of a multi-platform environment," he said.
He added that among the questions still to be answered were how much the business market would take to touch, quite how the app store would work in attracting the development of enterprise tools and whether or not the pricing would be an issue.