Alcatel-Lucent back in play
Twelve months have passed since Alcatel-Lucent last gathered its channel partners and customers together for its annual business forum. Although the Parisian backdrop remains the same, under the surface a lot has changed.
Twelve months have passed since Alcatel-Lucent last gathered its channel partners and customers together for its annual business forum. Although the Parisian backdrop remains the same, under the surface a lot has changed.

Download this free guide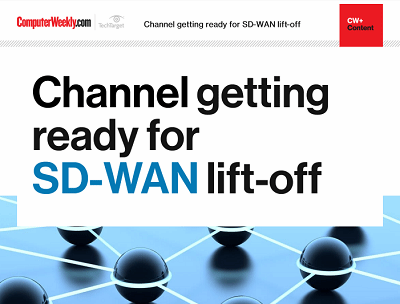 Channel getting ready for SD-WAN lift-off
SD-WAN - the analysts are tipping strong growth, the vendors are emerging and customers are starting to understand the potential. We've got your vendor reviews and whys to move here!
By submitting your personal information, you agree that TechTarget and its partners may contact you regarding relevant content, products and special offers.
You also agree that your personal information may be transferred and processed in the United States, and that you have read and agree to the Terms of Use and the Privacy Policy.
Last year a palpable sense of doom hung over the beleaguered Franco-American vendor, which was suffering under the leadership of Patricia Russo, later to sign her own suicide note after admitting to French media that she didn't speak the lingo.
But as Ben Verwaayen - who joined Alcatel-Lucent from BT to replace the unfortunate Russo last summer - bounded on stage, you could be forgiven for thinking that the past few painful years since the merger never happened.
"Thank you for your trust, your partnership, your criticism, and for allowing us to create the opportunity to reshape Alcatel-Lucent and the way that we interact with you," he said.
"We have clear financial capabilities and adequate cashflow. We have taken action on our balance sheet and we must now spend on areas where we can make a difference in the future.
"We have a disciplined year ahead, but I think we are doing something amazing, and that is bringing the vitality that the digital economy can bring back to businesses."
Alcatel-Lucent business partners are similarly upbeat. Indeed, the issues that hit the company post-merger, while significant, were also concentrated in very specific areas, which meant those dealers focusing on the enterprise side of the business saw minimal problems.
Mark Hatton, managing director at convergence distributor Sphinx, said Verwaayen's entrance led to a stream­lining and restructuring at the top end of the business.
He said, "This has meant the people I engage with are closer to the executive committee. There is much clearer direction within the firm, and better communication internally [since Verwaayen arrived], which is probably about as much as you could reasonably expect in six months for an organisation of this size."
Having defined the dynamic enterprise last year in terms of an always-on, hyperconnected business, Alcatel-Lucent is now ready to tell us all how to go about deploying its vision.
So what does it take to become dynamic? Step forward Peter Sondergaard, senior vice-president and research director at Gartner, who believes that if you want to get on board the train is about to leave.
"You must recognise that you now live in a period in which cost governs what you can do," he said. "If you think that you can hold your breath because the economy will recover this year, you are going to suffocate."
Upping R&D spend
Sondergaard and Verwaayen both suggested that by upping R&D spend in likely looking areas of the networking sector, and by pushing developing technologies, the networking channel could survive the downturn.
Sondergaard fingered several areas that are going to become of greater interest between now and 2012, with LTE and 802.11n widely expected to elbow WiMAX off the field of play.
Attention will also turn to future iterations of Bluetooth technology, better display technologies and imaging, which will see the development of more viable mobile content platforms. Then there will be mobile applications, as detailed at last month's Mobile World Congress, and, of course, 3G laptops and netbooks will help tie it all together.
The trick will be to rationalise the need for these technologies and convince customers that they need the infrastructure to run them. But, as Verwaayen points out, mobile technologies will address the two big issues that are keeping the industry awake at night: the state of the economy and climate change.
If further evidence was needed that the tide is turning, it was provided by Nigel Jones, Alcatel-Lucent business development director for enterprise, who reaffirmed the firm's intent to provide end-to-end networking solutions. "We could be number two in the market, after a company that may begin with the letter C," he said.
Read more on Network Infrastructure Solutions and Services