Capturing opportunities in education
Ian Curtis, head of UK and Ireland for interactive learning technology provider Promethean, looks at how resellers can ensure they are best placed to capitalise on demand for educational technology.

Download this free guide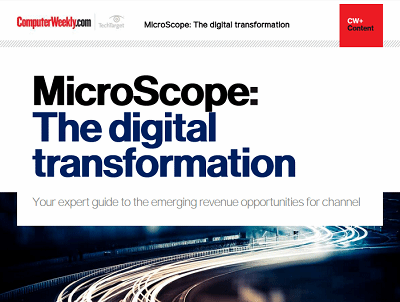 Emerging revenue opportunities for the channel with digital transformation
Digital transformation is a phrase that means many things to many people but for it to have any real relevance to the channel then it needs to mean a chance to make money. This guide will share some of the recent developments in the channel and the latest thoughts about the issue.
Ian Curtis, head of UK and Ireland for interactive learning technology provider Promethean, looks at how resellers can ensure they are best placed to capitalise on demand for educational technology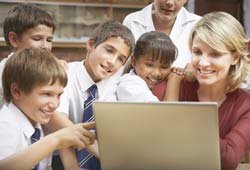 The UK is officially emerging from the recession, but commentators remain cautious about the pace of recovery. Early signs are promising, however.

Strong attendance at BETT 2010 signalled continued interest and demand for educational technology and shows that certain IT sectors are still thriving. So how can resellers ensure they are best placed to capitalise on this interest?

Trendspotting

Demonstrating market knowledge and expertise is always important, and this is particularly true in a competitive marketplace.

Schools and local authorities are looking for genuine consultancy advice on which solution is right for their needs. Awareness of new technology trends, such as growing demand for learner response systems or visualisers, particularly early in the adoption cycle, can help resellers offer added value and ensure maximum opportunity to benefit from uptake.

Moreover, providers need an understanding of how these technologies align with government agendas, such as personalised learning and assessment, and with classroom needs, such as boosting participation, engaging learners with a range of abilities, and supporting subject-specific curriculum requirements.

An understanding of the compatibility of different technologies and applications is also key, as schools increasingly look to make the most of their current provision, integrate solutions and ensure minimal effort for teachers when it comes to running software.

In addition, resellers should look to maximise their offering by creating cross-selling opportunities through added-value deals, product bundles and clear upgrade paths.

Making the case

When cash flow is tight, resellers must expect buyers to be more sceptical about solutions being offered, and to demand hard evidence of their benefits. An ability to articulate these, along with up-to-date knowledge of the latest research, will ensure resellers are comfortable addressing these issues.

One good source of such information is Becta, the government agency dedicated to promoting effective use of IT in education, which regularly publishes reports into the use of technology in schools and the resulting progress being made in terms of attainment. Independent academic research is also available, highlighting the benefits of interactive technology in engaging, assessing, motivating and ultimately educating learners.

Understanding funding

Equally, resellers can gain if they are able to signpost funding streams available to schools - and understand how these work. The Harnessing Technology grant is one such source, which has injected a much-needed stream of funding for capital investment into schools which are keen to embrace technology in teaching and learning.

Under this, £201m is available for 2010-2011 and all maintained primary and secondary schools are eligible, including academies, maintained boarding and hospital schools, and special schools.

Aside from this, it is likely that whichever political party is in power, the government will honour its pledge to invest £50bn in rebuilding and refurbishing school buildings over the next 15 years. Technology is being embedded in all major capital investment programmes, including Building Schools for the Future, the Primary Capital Programme, Academies and the FE Capital Build.

The opportunities are there for resellers which can present the right portfolio of solutions, and are able to put them into context in the classroom. Resellers must maximise the knowledge and expertise of manufacturers to keep abreast of technologies, trends, research and funding developments. Those which make the effort will be best placed to thrive, even in difficult market circumstances.


Photo: Rex Features
Read more on Sales and Customer Management