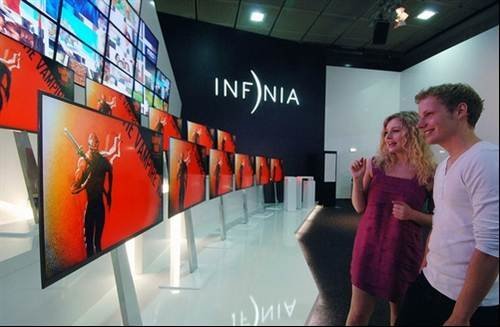 Wall TVs - The future of TV for consumers and businesses
TVs are getting thinner and bigger as technology advances. The next step is to have a television spanning the full length of a wall.

Businesses are already using televisions in the office to update their staff on news and information.

On this scale, and with such ease, workplaces will be transformed with the addition of a huge screen on a wall with different pieces of information from the internet and television channels.
In ninety years, the only changes that the home television has witnessed is colour, HD and becoming slimmer. Now we're about to see some major additions to the tube in the next few years for both consumers and businesses. This photo story looks at what they are.
View All Photo Stories