Music companies have accused Google of failing to fulfil a pledge not to give prominent rankings in search results to websites offering illegal music downloads.
Six months ago, Google said it would take into account how many copyright infringement notices a website had received when determining its ranking in search results, according to the Telegraph.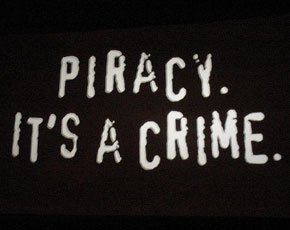 But the Recording Industry Association of America (RIAA) said research shows that "searches for popular music continue to yield results that emphasise illegal sites at the expense of legitimate services".
According to the RIAA, known illegal download websites such as mp3skull.com still appear in the first page of results for 98% of top music searches.
The RIAA said Good had received more than 100,000 copyright infringement notifications against mp3skull.com, yet it still appears more often in the top ten results than licensed retailers such as Apple.
"Our initial analysis concludes that so far Google's pledge six months ago to demote pirate sites remains unfulfilled," said RIAA general counsel Stephen Marks.
"Searches for popular music continue to yield results that emphasise illegal sites at the expense of legitimate services, which are often relegated to later pages," he said.
Marks also complained that Google's auto-complete function continues to lead users to illicit sites.
Geoff Taylor, chief of BPI, the RIAA's UK counterpart, recently told the Telegraph that Google had made progress in its anti-piracy efforts, but unlawful operators were still "dominating" search results.
BPI's latest annual report revealed that unlicensed track downloads exceeded legitimate sales in 2012, despite the growth of Apple's iTunes and Amazon's digital music store.
In 2011, the UK government called on search engines such as Google, advertisers and credit card companies to join the fight against online piracy.
The government said search engines such as Google should push unlawful sites down search result listings to throttle revenues from advertising or payments to make the sites unviable.
Email Alerts
Register now to receive ComputerWeekly.com IT-related news, guides and more, delivered to your inbox.
By submitting your personal information, you agree to receive emails regarding relevant products and special offers from TechTarget and its partners. You also agree that your personal information may be transferred and processed in the United States, and that you have read and agree to the
Terms of Use
and the
Privacy Policy
.